6 Factors that Make AmaSonata a Fine-Tuned Danube Cruise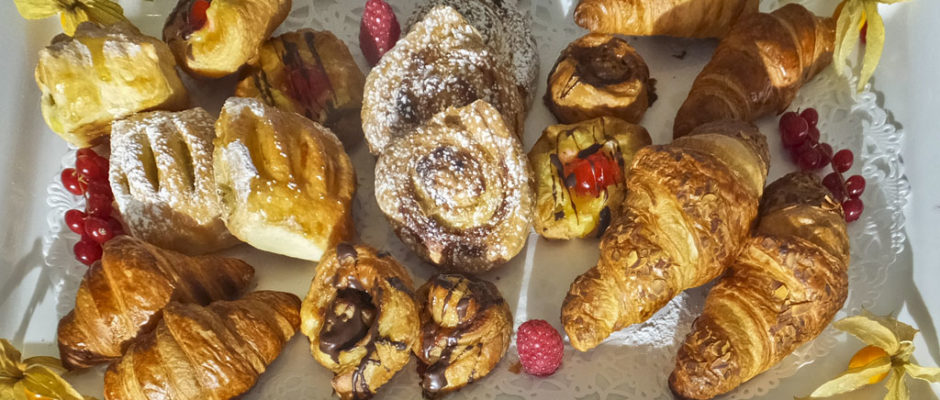 I've always been fascinated by the fact that while every new river ship in Europe has to be the same length and height to navigate through the systems of  locks, cruise companies still manage to come up with  creatively different ways to use the same amount of interior space.
A  revelation of what sets AmaWaterways apart from its rivals came at breakfast the first morning of a Lower Danube cruise, when I found a beautifully furnished space on the new AmaSonata that I could literally call my own while I surfed the web and enjoyed fresh-baked pastries along with coffee and fresh-squeezed juice.
It's an observation lounge at the rear of the ship with wraparound windows that provide a stunning panorama of the river at sunrise. On other ships there might be cabins here, but AmaWaterways takes a different approach.
Here are some other factors that set Ama apart:
Expanded Personal Space
AmaWaterways made the decision to carry fewer guests on its ships than most other lines do (164 at most). That made it possible to add more width to staterooms and build in its unique twin balconies in most of them. In addition to a furnished outside balcony, there are separate floor to ceiling doors that open to create a French balcony for catching the view and fresh air standing at your own personal rail.
The reduced number of cabins also makes for a lot more space in public areas as well, so there's never a problem finding a comfortable and beautifully upholstered chair in the glass-enclosed main lounge or a suitable table for dining, as well as space in the more intimate observation lounge.
Spa-like Baths and The Switch
Marble and exquisitely shimmering tile work make the bathrooms extremely handsome. There are multi-jet heads for spa-like showers and a range of designer bath and body toiletries.
But my "can you believe this" feature is the exhibitionist window, which I've never seen anywhere else. When a wall switch is on, the picture window in the bath is opaque, so you can't see in or out. When it's turned off, the glass suddenly becomes see-through. It could come as a bit of a surprise the first time you discover that your partner can see you in to the bath until you turn the switch back on. But once you get used to it, it's a handy feature to be able to view the passing scene while you're at the sink.
The Gourmet Edge
Ama is the only river cruise line to be inducted into the prestigious international gastronomic society La Chaîne des Rôtisseurs. They take this membership seriously, with gourmet choices each night as well as a gala Chaîne special dinner mid-cruise.
By night, the observation lounge transforms into their Chef's Table, a show kitchen where up to 24 guests can have a menu degustation, a sampling menu, with a choice of excellent wines. Because it's always difficult to choose which dishes to order from the chef's specialities menu, the meal has been transformed into a tasting of small portions of everything.It's a tour de force of the treats these inventive chefs can create.
Lunches and dinners in all restaurants are accompanied by an impressive selection of complimentary wines, many of which showcase the local vineyards of the countries the ship is visiting. Of course beer, soft drinks and bottled water are complimentary options as well.
Menus in the dining room also have nightly specials of traditional dishes. In Hungary, for instance there were local choices for each course including local breads,  pickles and Eszterhazy cake.  In Bulgaria there was an opportunity for guests to learn how to make their own Banitsa, a tasty dough stuffed with cheese and other ingredients.
Local specialties even appeared at breakfast, including freshly made Bulgarian yogurts.
Health Conscious Options
The ship's obsession with healthy eating include symbols next to items on the menus that might affect an allergy or food sensitivity. An exhaustive list of potential food allergies is printed on the back of every menu for reference.
Fortunately I don't suffer from food sensitivities, but it's good to know that they offer alternatives for any kind of dietary restriction. There are always vegetarian,  gluten-free and low-carb options.  The healthy offerings extend to snacks in the lounges by day. The bar has a complimentary dispenser of "detox water of the day," which might be infused with citrus or herbs, as well as herbal teas as alternatives to something from the bar menu.
Respectful Tours
Each day there are a choice of complimentary tours by excellent local guides and, unlike mass outings on some other cruise lines, the size of each group is kept deliberately small. There are  always plenty of empty seats on the tour buses and the groups are so compact you never feel like you're overwhelming a small attraction.
An added bonus is the ship uses new Quiet Vox headsets that are unique to Ama. Gone are the days when you had to stick close to the tour group to hear your guide's bellowed description of the sights you see on tour. But even the best standard radio receivers for guided tours tend to fade to static if you stray too far beyond the group. These next generation, ultra-lightweight receivers have a greatly expanded range, so I could stop and take photos without worrying whether I'd be able to relocate the group.
If you're into a little more activity, Ama was also the first river cruise line to carry a fleet of complimentary bicycles on board, and they're cleaned, oiled and ready to roll as soon as we tie up for biking on trails along the riversides or into the city centers.
Sailing When Others Can't
Water levels in Europe have been in the news again this year. They're high in the Seine and Danube in 2016 after a year when water levels in Europe were so low that many ships couldn't sail through parts of the Rhine and Danube.
AmaWaterways has deliberately designed its ships with extremely low drafts for when there isn't enough water and wheelhouses that can be lowered to get under bridges when there's too much water.
So what's Ama's edge? There are many. In music, a sonata is generally an individual performance. But on AmaSonata, it's a well-orchestrated group effort.