6 Questions Many People Don't Ask, but Should When Booking a Cruise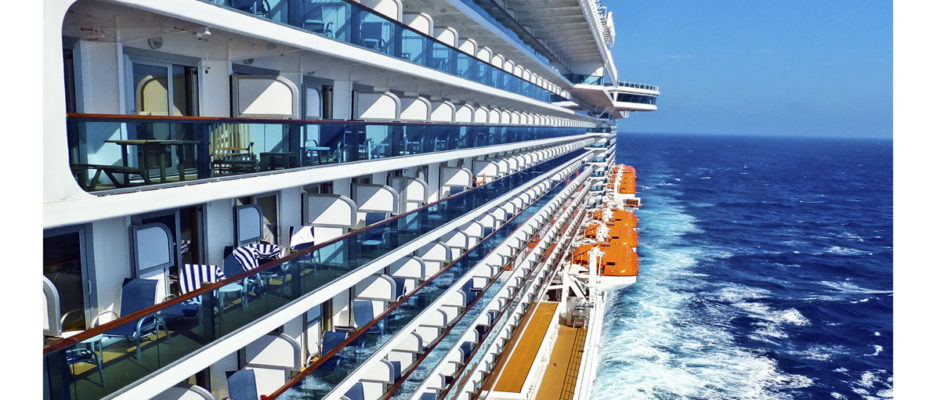 You've settled in to a nice suite high in the ship. You've got a big balcony, convenient to the elevators and restaurants. Great, sounds like it's shaping up to be a dream cruise.
But what's that noise? You're ready to turn in, but the party is just getting started in the show lounge right below your cabin. And in the spa above you, someone's doing step  aerobics.
As ships grow larger, the mix of public and private areas has become increasingly complex, putting jazz clubs  or restaurants adjacent to prime accommodations. Depending on your tastes, it might be the best thing to be near a restaurant, laundromat or a smoking lounge–or it could be the worst idea possible.
As a companion to our tips for picking the cruise cabin that's best for you, here's advice on scoping out where potential issues might be lurking.
Here are some questions to ask:
1) What's that sound?
Most cruise lines put their biggest and most expensive cabins to the highest decks, and the grand suites are often just below the pool deck (figuring that the top means prestige and a balcony will provide the most sweeping views). But the pool deck can have the most acute noise problems, from early morning joggers to scraping of deck chairs being reorganized at the crack of dawn.
To avoid deck noise, the best strategy is to select a cabin that is below another passenger deck. Study the deck plans that you can access online carefully. Lounges and bars below your stateroom can be hidden annoyances late into the evening.
2) How much hiking is involved?
It makes sense to scope out what facilities you're going to want to use most often. New cruise ships offer special cabins located  close to the spa, for instance. Cruisers with mobility issues and disabilities will find convenience to the elevators essential to avoid long walks down seemingly endless hallways.
If you're travelling with kids, on a big ship it can take an exhausting trek to get from your room to the kid's pool or activities center if you're staying at the opposite end of the ship.
3) Where are the lifeboats?
Even if you have a big balcony on some ships, you won't be able to look down into the water because the fluorescent orange boats are strung alongside or directly beneath you.
In that case, a balcony cabin a deck or two higher than the lifeboat deck might very well be worth the few dollars more that it will cost to get a better view.
4) Is there a smokers' corner?
If you're a non-smoker, you're probably relieved that smoking has been confined to selected areas of most ships. Celebrity Cruises is among cruise lines that have banned smoking on balconies as a safety hazard.
On many ships, smoking is confined to one side of an open rear deck and an enclosed room inside that has good ventilation. If you're a non-smoker you'll want to locate away from the outside smoking corner, as the fumes from an open deck can still waft up to balconies above when the ship is in port and the wind isn't blowing.
On the other hand if you're a smoker, you will probably enjoy being in a cabin convenient to the smoking zone.
5) Where's the smoke house?
A new feature on Carnival Cruises ships and some other lines is a rib shack on deck. It may only be in operation during the day, but the smoke and the aroma of ribs and brats on the barbie can be either a distraction or a temptation if you have a balcony above the pit.
Also consider whether you're across from an active area like an elevator bay or laundromat. There's a convenience factor, but these are also places where people congregate and chat.
And self-service launderettes across from your cabin come with slamming doors and the often regular guest habit of using a waste basket to prop open the door of a hot room.
6) Want a unique view?
On the sterns and sometimes the edges of some ships with sculptured decks, there are staterooms that have balconies with views in two directions. They tend to sell out fast because they often provide more space and a wider panorama. A downside can be that they are more visible to people on balconies on the rest of the deck.
On Carnival Dream and Carnival Magic, enclosed cove balconies on the main deck (category 7 C) provide a unique view just above the water line.
Booking early of course is the best strategy for picking a specific stateroom. Then all you need to do is settle in and enjoy.