A Warm Welcome and a Spectacular Start to Seabourn's Norway Exploration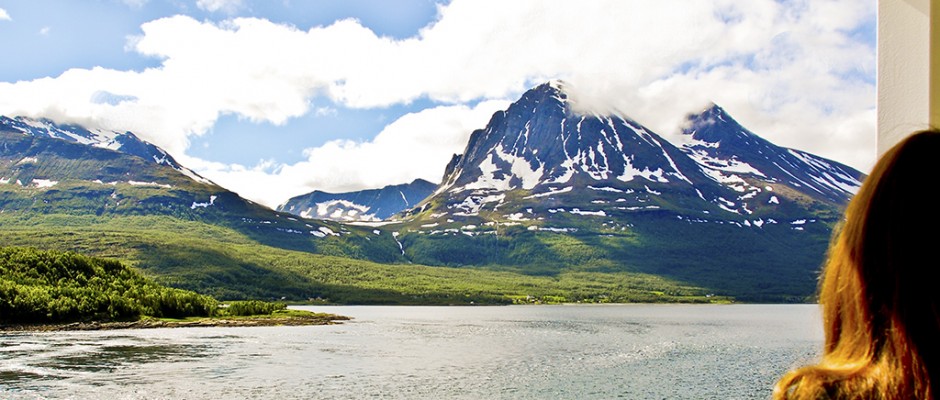 The sea sparkles like a gem-studded tapestry. Jagged mountains are capped by impressive blankets of snow. The inner passage up the west coast of Norway is as consistently incredible as any landscape on earth. To have two weeks of leisurely sailing here is remarkable enough. And to see it aboard the Seabourn Sojourn is even more amazing.
I've been on Seabourn Cruise Line's smaller ships that carry just 200 guests and this is my first look at one of its new breed of larger ships. Any larger ship wouldn't be able to make the voyage so near the shore because there are several low bridges along the way. Seabourn Sojourn is 11 decks high and as long as ships that carry 1,000 or more passengers. But its full passenger load is just 450.That means a lot more space for everything.
My suite is the standard size but that's large, and it includes a walk-in closet, a marble-lined bathroom with a tub and separate shower. It's got a living area with a couch, arm chairs and a dining table that doubles as a desk and a balcony that's more spacious than balconies I've seen on larger ships. The entire ship is fitted out in an elegance that's more like a luxury yacht than a cruise ship. The elevators are trimmed in leather and the halls and stairways feature a gallery of original artworks.
Rather than having to figure out where the reception area, library, computer center, coffee shop and shore excursions areas are, they're all combined in an innovative zone called Seabourn Square. Its comfortable lounge chairs and wood panelling make it inviting and I can tell I'm going to become addicted to the barista's cappuccinos.
Even though I've never been on the Sojourn before, I've been greeted as though I was a long-time member of the family. The crew includes a large number of staff who have extensive experience serving on other Seabourn ships. They're awfully good at remembering not only your name but your preferences.
The other passengers are a really sociable crowd as well. Conversations are easy to strike up and we've already made dinner plans for this evening with a couple from New Zealand and lined up a table for six at the alternative restaurant for another night
. I'm filing this story just as we start entering the fjords. Internet connections are already intermittent and in the mountains we're being warned the surfing may be tougher. But every day I have plans for hikes and shore excursions followed by gala evenings.  I'll be taking plenty of photos to share from the trip in the coming days.