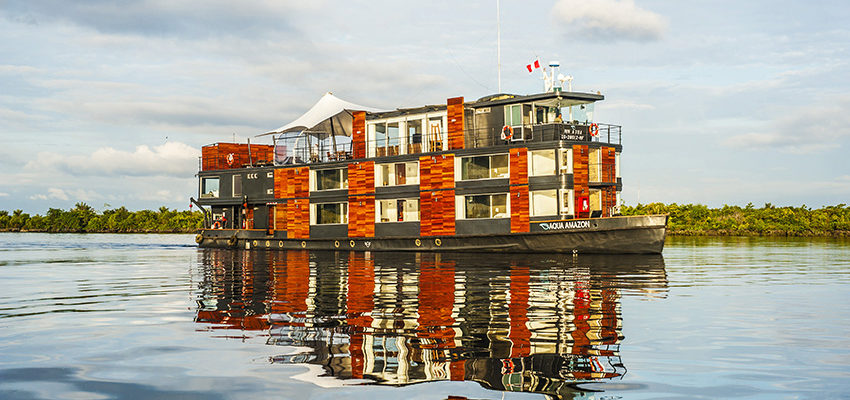 The Aqua Amazon, a 12-suite ship doing Peruvian Amazon cruises for Aqua Expeditions capsized and sank after an explosion during refueling of the vessel's during turnaround at Iquitos, according to the company.
No passengers were on board at the time. Five crew members and two  supply company employees  have died. . Eleven other crew members were injured..
"We are assuring them the best medical treatment possible. We have been in close contact with their families and have been keeping them fully informed of news of their loved ones during this difficult time. Many of the crew have been with me from 2007 when we started. I considered them dear friends, not just employees," said Francesco Galli Zugaro, Aqua's founder.
The company has set up a fund to support families of the victims.
"We are overwhelmed with the show of support that is continuing to pour in from all over the world and we will be eternally thankful," he added.
The source of the fire and subsequent explosion during  restocking and refueling of the ships has not yet been determined. Passengers scheduled to sail on Aqua Amazon are being reassigned to sister ship Aria Amazon and the ships of other lines doing Amazon cruises, the company said.