Canadian Godmother for Scenic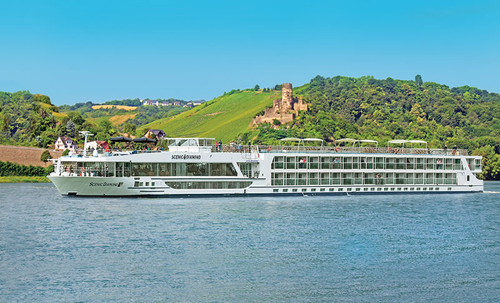 The godmother of Scenic's new river cruise ship Scenic Opal is Claire Newell, owner and president of Travel Best Bets and co-host of the travel series Operation: Vacation, on the Travel + Escape network.
The 85-suite ship features a heated vitality pool and is a sister ship Scenic Jasper, which joined the fleet in April, 2015. The Scenic fleet has now grown to 12, including the boutique small ship, Scenic Tsar, which sails exclusively in Russia.
Five more "Space Ships" are currently being built for launch in 2016: the Scenic Amber which will sail the Rhine, Main and Danube rivers; the Scenic Azure will launch on Portugal's Douro River; the Scenic Spirit and Scenic Zen will explore the Mekong; and the Scenic Explorer will cruise on Myanmar's Irrawaddy River.