Celebrity Mixes It Upscale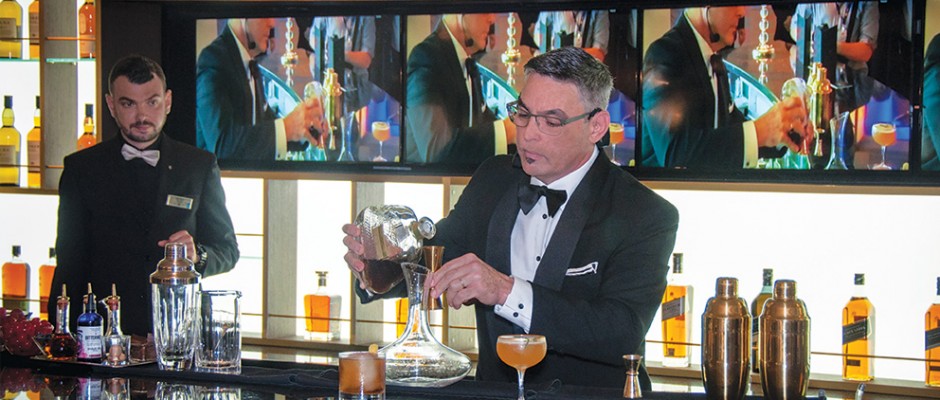 The new World Class Bar just installed on Celebrity Equinox promises to bring new spirit to the world of cocktails. The elegant new bar added during a recent refit has a staff of mixologists who are dedicated to making the ritual of making cocktails as exciting as the concoctions themselves.
It's a collaboration with a maker of high-end spirits and will feature Ketel One Vodka, Zacapa 23 Rum and Celebrity No. Ten gin in exclusive drinks prepared in showy and exciting ways. "World Class is at the forefront of contemporary cocktail culture, which is a perfect fit for Celebrity as we continue to bring modern luxury to affluent vacationers," said Lisa Lufoff-Perlo, Celebrity's president and CEO.
The bar will soon be featured on all of Celebrity's Solstice-Class ships.