Crews Deserve Gratuities; So Why is Tipping Cruising's Hidden Secret?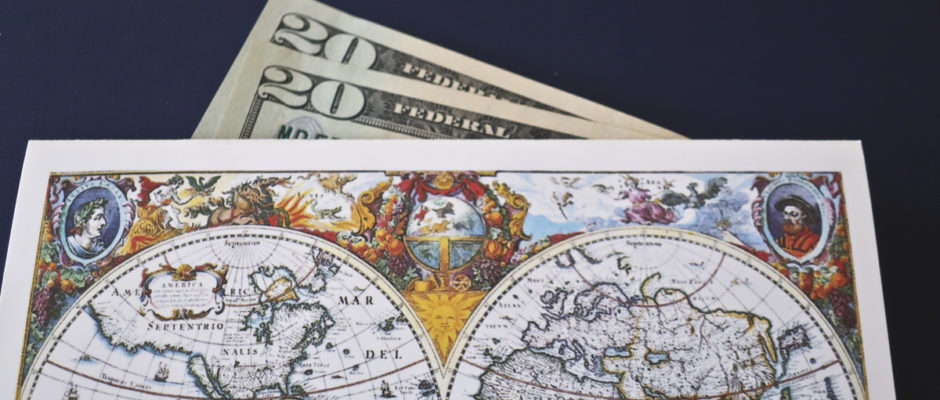 The recommended daily gratuity for crews is on the rise again.
The latest in the news are Royal Caribbean Cruise Line and sister line Celebrity Cruises which are hiking the crew gratuity automatically added to the bill by a dollar a person per day. That makes the total $14.50 a person daily in staterooms and from $15 to as much as $17.50 in suites. Add them up and the total per guest comes to $100 or more for a week-long cruise, which for inexperienced passengers can come as an unexpected jolt when the final bill slips under the door.
It raises an ongoing question: If the service fees for staff are an expected part of the charge for a cruise, why don't lines just add them to the fare—as they already are on many luxury ships?
What's the issue?
It's not that the money for the hard working crew isn't justified. Minimum wages have been rising on shore and the crew deserve a bump up in their pay packets. On many lines, actual salary for crew is minimal and they make much of their income from a share of the service fees.
And it's not that people who can afford a cruise can't come up with an extra dollar a day for their experience. The grumbling is more about the fact that the amount guests are expected to pay for service is often hidden until the final bill arrives. A surprising number of guests comment that they resent "being nickel and dimed" and in this case, the total gratuity can amount to the equivalent of an extra day's fare for what seemed like an affordably priced cruise.
Why aren't crew tips part of the cruise fare?
No one wants to go on the record about it, but the simple answer is that no cruise line that competes on price wants to be the first to add an extra $100 to the lead-in price of their cruises.
Meanwhile, at the luxury end, many lines including Azamara Club Cruises, Crystal Cruises, Seabourn Cruise Line and Silversea Cruises build staff gratuities into their all-inclusive fares, and their crew members are paid accordingly.
How do the tips get shared?
It's easier now than it used to be, with all lines automatically adding the recommended gratuity onto the final bill, rather than the old method of slipping cash into envelopes and hunting down wait staff and room stewards on the final night of the voyage.
The process is also more fair. With computerization of pay, automated tips are dispersed across the entire service staff in a formula that includes some who previously might have gone unrewarded, like the servers in the buffet restaurants, deck hands and behind-the-scenes staff. The change has also made possible a proliferation of bars and alternative restaurants without the confusion of which crew members  are going  to receive  the tip. In many cases, extra service fees or cover charges are also added when guests make a booking in specialty restaurants.
While it may seem as though the expected gratuities keep creeping up, in fact most lines have been suggesting between $12 and $14 a day per guest for quite some time. That often breaks down to $4 per person (adult or child) per day for the dining room server; $3 per day for the assistant server; $1 per day for the head server or maitre'd; and $4 per day, for the room stewards.
What to say to naysayers
Most lines — with the exception of Norwegian Cruise Line, which requires guests who object to the gratuity deduction to file a reimbursement request after the cruise ends — allow passengers to adjust or remove automatic tips by visiting the front desk. But just because you can remove gratuities doesn't mean you should.
Gratuities should not be viewed as an optional "extra," but more as a required service fee, which ensures fair remuneration for the hard-working cruise crew.
Tips are traditionally meant to be incentives to greater attentiveness. There's an argument sometimes made that if gratuities are a sure thing that service levels could decline. But the experiences of luxury lines that include gratuities in the fare have proven otherwise: A guarantee of gratuities can actually improve service.
In fact, knowing how hard the crews on ships work, even on cruises where tips are included I bring along a stash of U.S. cash for additional tips for exemplary or optional services. American dollars are gladly accepted worldwide, and some small denomination U.S. bills also come in handy for tops to porters, butlers, room service staff and spa therapists.
Ultimately, making gratuities a part of the fare should make for a competitive advantage for a cruise line that decides to go all in. It's mostly a matter of who leads the change and when.