Crystal Cruises Plans to Expand Everywhere—Even in the Air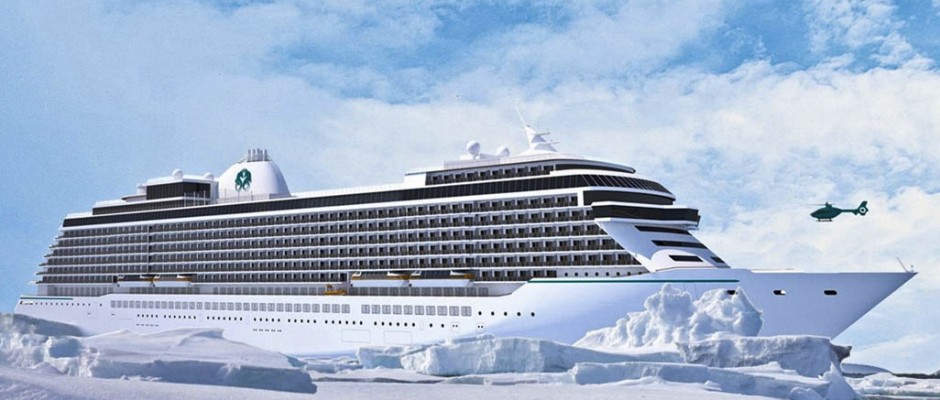 For years, Crystal Cruises steadfastly remained a two-ship fleet while other lines expanded rapidly. Now it's got soaring ambitions: aiming to be all things to all luxury travellers. It's planning to launch a new boutique yacht, three new expedition cruise ships, a European river cruise fleet and most audacious of all, an all first-class Boeing Dreamliner for round-the-world trips.
Each one of the new products is aimed at a well-heeled luxury market that is currently vacationing with other companies, said Crystal president and CEO Edie Rodriguez during the line's annual President's Cruise on Crystal Serenity. She and Tan Sri Lim, chairman of Crystal's new parent company, Genting Hong Kong couldn't divulge the investment involved, but the commitment easily comes to several billion dollars over the next five years.
First to arrive is a 62-guest luxury yacht Crystal Esprit, due to have its maiden voyage in December, 2015. The vessel was built for Genting as the MegaStar Taurus and is being redesigned as an all-suite adventure ship with features that Crystal calls "decidedly extreme," like a two-passenger submarine, four 10- passenger zodiacs and a mini-yacht-like tender for expeditions from the ship.
Three larger ships labelled Crystal Executive Class ocean ships with  capacity of about 1,000 guests are being designed to operate around the world–and they've got hulls rated for polar ice, to be able to do expeditions in the Arctic and Antarctic. The first ship is due to be launched from Germany's Lloyd Werft by the end of 2018, with two more slated to follow in 2019 and 2020.
In a radical twist, Crystal plans to market 48 of the upper-level penthouses as Crystal Residences to be sold as private homes at sea. They'll be the first cruise ship condos to be launched since 2002. Prices have yet to be announced but presumably they'll be in the multi-millions of dollars.
Crystal River Cruising is another new venture.
River cruising has been such a fast growing segment of the market that Crystal is also planning to build what Ms. Rodriguez calls 'the two most spectacular river ships ever built," to enter service in 2017. For competitive reasons, details of the new ships are being kept under wraps, she added, but they will operate in Europe and will have "six-star" luxury.
And the sea isn't enough for Crystal any more.
Crystal Luxury Air is due to start flying in 2017, becoming the first luxury travel company to offer around-the-world trips on an advanced twin-aisle Boeing 787 Dreamliner. Plans call for the plane which typically seats 300, to fly 60 guests in fully reclining business class seats to destinations to which major airlines don't offer nonstop service. Each approximately 28-day itinerary will visit a dozen remote and sought-after locales, with accommodations at luxury hotels and resorts; cuisine prepared by celebrity chefs inspired by the destination; and world-class cultural entertainment, Crystal says. More details are promised soon.
Meanwhile, bookings for the all-suite Esprit have opened exclusively to Crystal Society members through August for seven-day cruises in the Seychelles Islands, the Arabian Sea, the Adriatic and the Greek Isles. Itineraries through early 2018 are available.
Veteran cruise line executive Helen Panagos is vice-president marketing and sales for Crystal Yacht Cruises, and part of an expanded management team Rodriguez has been putting in place in Miami. It includes Bruce Setloff, vice-president of global charters and special projects; Claudius Docekal, vice-president of deployment and Carmen Corvos Roig, senior vice president of marketing and sales.
Donna Cook, who was director of sales for western U.S. and Canada, was promoted to vice-president quality control and communications, based in the Los Angeles corporate headquarters.