Crystal Gets New Ship, New Owner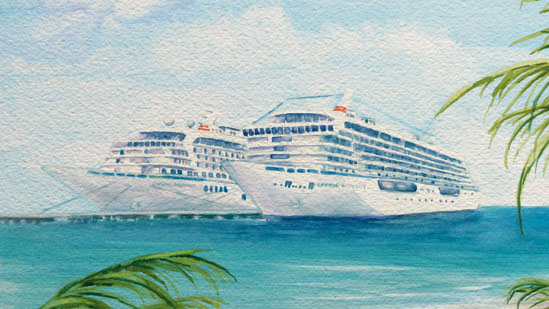 An announcement of a new ship for Crystal Cruises came with a stunning addition: the company that founded Crystal is selling the line. But the company was quick to reassure loyal customers of the luxury brand that all is well and in fact the deal should make Crystal even better.
Japan's NYK shipping company will sell the cruise line it founded in 1988 to Genting Hong Kong, which is a shareholder in Asia's Star Cruises as well as Norwegian Cruise Line, which recently took luxury lines Regent Seven Seas and Oceania Cruises into their family.
The first of what may be more than one new ships is coming in 2018, and Genting will be reinvesting in the existing two ships, Crystal Symphony and Serenity, according to the announcement. Details remain sketchy at this point.
Edie Rodriguez, Crystal's president and COO was quick to reassure that there's only smooth sailing ahead. In a letter to past passengers she says:
"This is an exciting time for Crystal Cruises! The proposed expansion of our fleet will present luxury travelers with more itinerary options, accommodation choices and exceptional vacation experiences, as we continue to position Crystal as the innovative leader in global luxury cruising. Additionally, Crystal's veteran leadership, management and crew will be staying on board to continue to focus on our award-winning guest service."