Crystal Wants the United States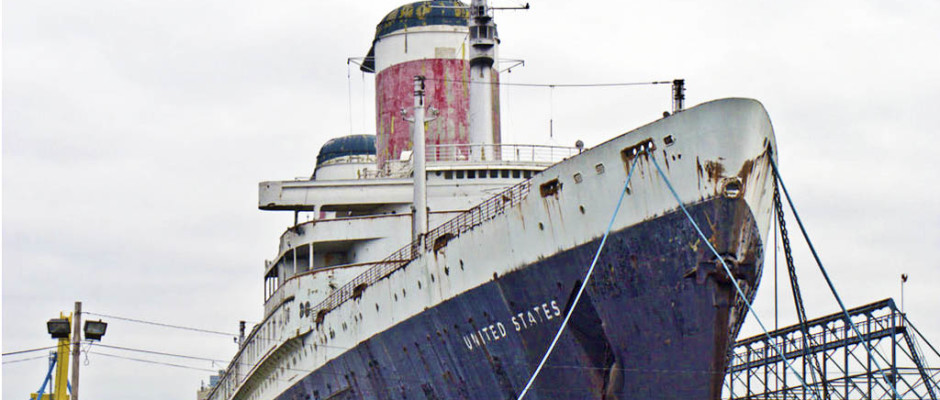 Crystal Cruises has taken an option to rehabilitate the SS United States, that's been rusting at a dock for a couple of decades. It was the  fastest passenger vessel in the world when it was launched by the United States Line in 1952, but the U.S. flagged ship fell victim to jet travel and a number of schemes to renovate the ship failed over the years.
Crystal has signed a purchase option with the SS United States Conservatory, which owns the ship and pays for its upkeep at a dock in Philadelphia. A feasibility study over the next year will determine whether the rusting ship could be rebuilt with new engines and operate under modern environmental and safety standards. It's a tall order and it would take at least $700-million to bring the ship back to service, carrying about 800 guests, according to estimates.
There could be regulatory advantages to operating as a U.S. flagged vessel, and nostalgia for the grand days of ocean crossings could be an untapped market. But other cruise companies, including Norwegian Cruise Line and Crystal's owner Genting Hong Kong have held title in the past and decided against going ahead with a rebuild of the classic ship. It's been laid up since 1996.