Early Signs that a Trump Effect Could Boost Tourism to Canada This Year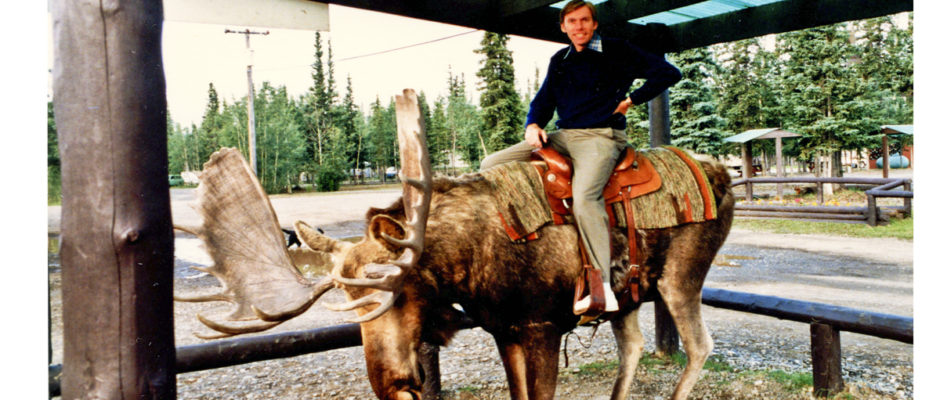 Is a Trump effect real news?
Will tourists from around the world be snubbing the United States and plan their vacations elsewhere to protest President Donald Trump's obsession with banning incoming travelers and stoking furnaces with coal, among other inexplicable policies?
That was among the sticky questions put to a panel of experts at Best Western Hotel's 2017 leisure travel summit in Toronto that I attended to get an overview of trends while planning cruises in Canada to celebrate its 150th birthday this year.
While it's too soon to say, early returns suggest the Trump rush could be the real deal. Figures are only available through March, but inbound travel to Canada was up by nearly 13 per cent in the first three months of 2017 compared to a year earlier, according to Charlotte Bell, president and CEO of Travel Industry Association of Canada.
Notably there was a 20 per cent increase in visitors from Mexico and tourism from India, Japan and South Africa also jumped by double digits, The United States, of course, is the biggest source of tourism and the numbers were actually down a bit in March compared to a year ago. But March is never a big cross-border tourist month.
While the Trump dump might be part of the lift for Canada, the biggest attraction will continue to be the anemic loonie, which makes for about a 25 per cent discount compared to booking the same vacation in America, said Dorothy Dowling, chief marketing officer and SVP of Best Western Hotels and Resorts.
This summer will tell the story as Canada is going all out to promote the country's sesquicentennial, and bookings are extremely robust for the summer particularly for the festivities planned around July 1, said Susie Grynol, president of the Hotel Association of Canada. In addition to the traditionally strong markets of Ontario, Quebec and British Columbia, there has been a record growth in bookings in hotels in Alberta and Newfoundland
The sesquicentennial celebration could come with a hangover though and there is a concern about a letdown in 2018, Ms. Dowling said. Hotels and tour operators have to be proactive on pricing to keep numbers up.
But if played right, the visibility could also kick start interest in travel to Canada, Ms. Bell added. "That requires investment and keeping cost competitive and we need to put action behind our words."
A big opportunity is the federal New Tourism Vision, a 20-point plan that aims to increase the number of international tourists coming to the country by 30 per cent by 2021. As part of this plan, the government has set an even higher target for the Chinese market, hoping to double the number of Chinese tourists coming to Canada over the next four years.
Interestingly, hotels are looking to online sites to get their message heard by potential guests. "The growth of online sites is due to the feedback that potential guests get in researching what was a bit of a crap shoot in the past," said panel member Laurel Greatrix, director of global communication for TripAdvisor. "We believe the feedback hotels receive from guests has made hotels better. The average score for Best Western and most other major hotel brands has risen over the 17 years that TripAdvisor has been in existence.
Best Western has also partnered with U.S. News & World Report's sponsored content division to survey travelers about their loyalty program. The results, gathered from more than 1,000 respondents, found that the expiration of points, ease of point redemption, guaranteed room availability and brand trust are the key drivers of loyalty to a hotel rewards program, said Jada Graves, managing editor of the U.S. News division called BrandFuse.
Trump effect or not, the future of tourism still depends on Canadians, as 80 per cent of travel in Canada is still domestic, and it's important to encourage Canadians to travel more in their own backyards. A survey on travel intentions done for the hotel association found over 50 per cent of respondents said they intend to take more time travelling in Canada this year.
"This is a great opportunity, because no one has seen all of Canada," Ms. Grynol said.
Editor's note: A previous version of this story quoted Ms. Bell about the goals of the New Tourism Vision and promotions to the Chinese markets. These are federal initiatives  and TIAC as an organization has never taken a position on how much they by themselves might be able to raise Canada's ranking among the world's most-visited countries.