East or West? 5 Factors to Weigh in Planning a Caribbean Cruise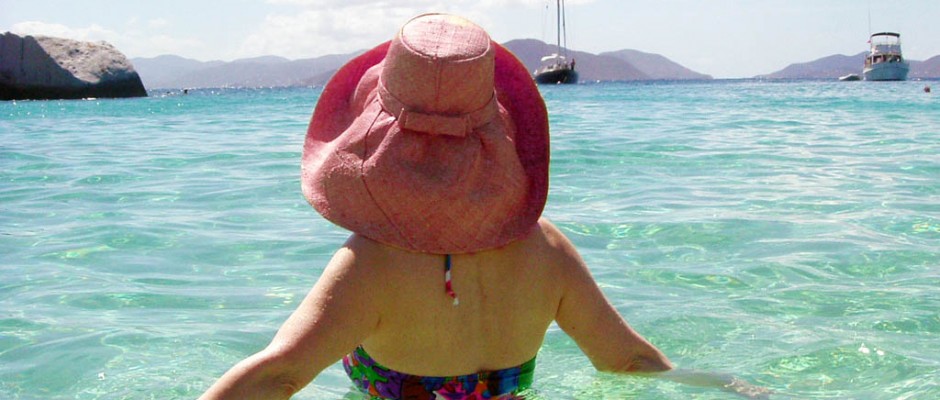 It may not be clear as you scan the cruise brochures for your dream getaway to someplace warm that there are two main routes around the Caribbean: Eastern and Western.
They go back to the days of sailing ships and originally developed because of the trade winds and the ease of hopping between islands
Heading west from Florida or Gulf of Mexico ports aims the ship toward Jamaica, Mexico and the Central American coast.
Eastern routes steer around the Turks and Caicos and Cuba to the smaller islands dotted along the boundary between the Caribbean and the Atlantic Ocean.
Which is right for you depends on what you want from a cruise.
1) What Ports Fit Your Style?
Most Eastern Caribbean itineraries typically include one or two long-established ports like St Thomas, San Juan or one of the two capitals of St. Martin. These tend to be busy and offer great shopping opportunities, but you're likely to encounter a lot of company on the beaches.
Western Caribbean routes include ports in places like Jamaica, Grand Cayman, and Cozumel and often Belize and Roatan in Honduras. These stops offer the best options for active adventures and water-sports and (with exceptions like Jamaica) tend to be less crowded. Scuba divers love islands like Grand Cayman and Honduras. In Mexico and Belize you can explore pre-Columbian temples.
If you're a Caribbean cruise veteran and the itineraries are starting to sound too familiar, consider downsizing to a smaller ship. Ships that carry fewer than 1,000 guests can pull into ports that haven't developed the infrastructure needed to handle the new generations of big cruise ships.
2) Ship Versus Shore?
Western routes requires more sailing time between ports so you often only get four stops rather than five or six in a week. That can be ideal for people who are looking to experience more shipboard life. More time at sea may also appeal more to families with small children who want to avoid the stress of daily port stops.
In either case, a bigger ship with more activities on board might be the best bet.
Of course, if you've experienced busy places like St. Thomas in the U.S. Virgin Islands or Philipsburg on Sint Maarten on eastern routes, you may decide when you land there that you'd rather stay on board ship. These ports have developed dock complexes that can handle four or more mega ships a day, which means there can be more than 10,000 cruise passengers in town at the same time. That leads to shoulder to shoulder pedestrian traffic on shopping streets and tie-ups on the roads to get to beaches that are packed with  fellow cruisers.
If sunning, shopping and bar hopping aren't your prime goals, the western routes can offer more activities and historic attractions.
3) What's the Forecast?
Eastern itineraries are less protected by big islands from wind and waves and there can be significantly more breeze on deck if sun bathing is your goal. The western routes may encounter fewer waves, however, this needn't be a factor in your cruise choice, because modern ships are built to reduce movement on deck.
Weather can still be a big factor at islands where ships have to anchor and tender in, such as the British Virgin Islands. Grand Cayman can sometimes be a no go even on a sunny day because of wind and rough waves.
Those who want to visit as many ports as possible and avoid potential cool weather around Florida in the winter months might also look at sailings that depart from San Juan or St. Thomas, which don't have as far to go to reach neighbor islands and can offer up to a port a day. There aren't that many choices of ships from these ports, though, and flights there will be more expensive than to Florida.
4) What's on Your Shopping List?
St. Thomas is traditionally held up as the quintessential shopping island, but on recent visits, I've found the supposed duty-free prices in shops aren't really better than they are on the mainland. And the stores do get incredibly busy when–as is often the case–half a dozen ships are in the port at the same time.
Some of the most interesting shopping in the Caribbean is in towns on French islands like Martinique or Guadeloupe and the former British islands like Barbados and Antigua.
On other island stops, you may find yourself having déjà vu because artificial towns have been built by cruise lines around the docks that are more like North American shopping malls than authentic Caribbean experience. The stores are run by chains and the merchandise from one stop to another will seem very similar.
5) Got Time? Consider doing both
Often the same ship will offer an eastern route from Florida or Gulf ports one week and a western itinerary the following, which means if you stay on for back to back cruises you can get a comprehensive two-week panorama.