Emirates and Porter Team Up to Expand Options to Dubai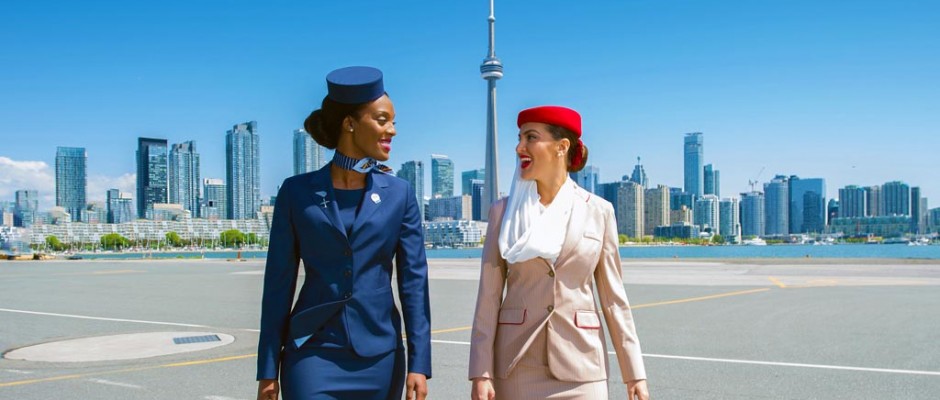 Fancy a stop in Beantown or Foggy Bottom on your way to Dubai?
Canadian passengers can now connect on Porter Airlines from Toronto's downtown airport to daily Emirates A380 flights out of Boston's Logan Airport or Dulles Airport in Washington D.C. And if they choose to, they can stop over in the United States before making the onward flight.
"There's no question that we've wanted to give customers daily opportunities to fly to Dubai, said Emirates country manager for Canada Don McWilliam. Currently, Emirates is restricted to only three non-stop flights from Toronto to Dubai weekly. That's limited the Canadian market for Emirates, one of the world's fastest growing airlines.
"Emirates position has been very consistent we have stated quite openly that we want more capacity," he said. "Right now we're basically full on all our flights we can offer through Toronto." But even if Emirates had the additional capacity, it would still be looking for new airline partners to expand options for consumers, he added.
"We're giving leisure customers an option to do a double bucket list trip," Mr. McWilliam noted. If they haven't been to Dubai but also haven't been to Boston or Washington, they can do both on one trip at no additional charge. In the future he said, there may also be promotions to grow the business.
Passengers don't have to fly through the U.S. on both legs. The itinerary can include a non-stop flight in either direction. The baggage allowances for the Porter flights will be the same as on Emirates, two free checked bags.
Porter offers up to eight daily roundtrip flights to Boston Logan Airport and up to four daily roundtrip flights to Washington Dulles International Airport. Tickets must be purchased through Emirates