Exclusive: As Clear as Crystal Cruises Can Be About the Future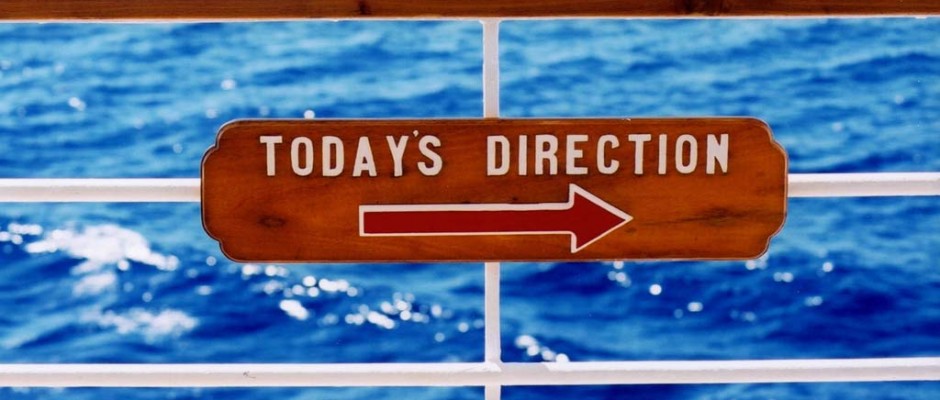 Following a string of ceremonies in which Crystal Cruises again swept up awards as the number one luxury line, President Edie (Bornstein) Rodriguez, discusses with The Cruisington Times and Travel Industry Today's Wallace Immen the secrets of the line's success and reveals the plans for the future, including new ships.
You've just met a lot of long-time Crystal Cruises guests on the President's cruise, Edie. What are some of the things they say they'd like to see more of in the future?
Guests tell us they'd like to see new itineraries and we're listening. A case in point is our Northwest Passage journey, which is two years away. It's 32 nights from Anchorage through Canada's Northwest Passage to New York in August, 2016, and priced at up to $100,000 a person, but it nearly sold out in just three weeks.
Guests also wanted internet wi-fi complimentary, so starting this fall Crystal Society members—guests who have sailed on Crystal at least once–will get one hour per person, per day complimentary. And they are rollover minutes so for a 10- day cruise, that's 600 minutes of free wi-fi per person. That should be more than enough on-line time on a holiday. Any more than that and you should have stayed at home, in my humble opinion, because you're too engrossed in the Internet to appreciate where you are.
Selling out a cruise two years in advance is a good argument for building a new ship, Edie. We know you want to announce a new build to coincide the Crystal's 25th anniversary next year. So have you got details you can share with us now?
Not that I can share at this point, but it's not a question of if– just when—so stand by.
If I could snap my fingers, I would like to have a brand new ship that we designed delivered tomorrow. I hope by the end of the year, I'll be in a position to announce a new ship. I realize new ships take a couple of years to design and build and we want to incorporate some really exciting features, so we can't move that quickly.
You've said you'd like Crystal's fleet to have as many as seven ships. Is that still in your thinking?
My vision is still seven ships; the seven seas; the seven continents. We already have visited all seven continents, but we could do the world in a much more comprehensive way and incorporate some really long, exotic itineraries if we had seven ships–the two we have now and five additional ships. Obviously, they'll come one by one and not all five at one time.
One of Crystal's strengths is the strong teams that you've developed on the ships. As the line expands to more ships, is there a risk that you could dilute the quality of the service onboard by having fewer experienced people on board each ship?
We have great confidence in our incredible team that they will be able to implement new ships and integrate new staffs and train them in the Crystal way, so that the experience will remain the same as we add new ships. We will make a big investment in training well in advance so they can practice, practice, practice. Obviously experience is important, but having our experienced people work side by side with new hires is the way we ensure that there are no gaps in in the level of service.
Meanwhile you're investing heavily in upgrading your two classic ships. What's in the works for Crystal Symphony?
Symphony is coming out of dry dock with added fitness areas. Guests are using fitness equipment and the spa much more than ever and we think that's a big trend continuing in the future. So we have new outdoor fitness areas on three decks with equipment in a garden settings, so you can do workouts outside. We also have the indoor fitness center that will have state of the art Technogym exercise equipment that isn't on any other ship today.
Our lobby's new look will be really special as well. I'm confident our makeover will make one of my favorite spots on the ship, the Crystal Cove bar, even more appealing, with a very contemporary look and strong, rich colors. We are keeping the basic layout that guests have always enjoyed, but we've changed elements like the lighting, carpets, design and colors and the reception desk. It will keep that iconic feel but people will find more inviting and contemporary.
We believe in continuous evolution and improvement. Even if we had seven ships tomorrow we wouldn't think: "OK. we're done." Our strategy has always been perpetual evolution and perpetual striving to achieve perfection to stay on top. We constantly look at how we can do things better or differently. We are spending multi-millions of dollars to refresh the ships every two years as they go into dry-dock. I don't know of any other line that does the frequency of refresh and the extent of renewals that Crystal does.
Is there a trend  in the types of people choosing to  book on Crystal Cruises?
We're doing things at Crystal to cast a wider net of potential guests. We've created Crystal Getaways that are five- and seven-night cruises for people in a younger demographic who because of work or time stress can't take a 10- or 12-day cruise. They can't get away as long as they'd like but still want a global luxury experience.
We also have Crystal Celebration family events for multi-generational travel a whole program together.. We offer help to organize weddings, vow renewals and reunions on the ships or on land anywhere we sail.  This program allows travel  agents to stay focused on being the travel organizers without having to concurrently be global event planners. They can use Crystal Celebrations at a 10 per cent commission and  get planning of the activities on or off the ship.
We also went from black tie required to black tie optional. That casts a wider net and that appeals to the younger but also  younger at heart.
All these programs together have allowed us to have a more global footprint of guests and younger demographic. Obviously a seven night in the Med is going to attract a younger audience than a trans-Atlantic, where people are no longer as involved in careers and can take more time at sea.
But all things are relative and today with the great benefits of nutrition and fitness, people at every age are in a younger mindset and if they're blessed with health, they want to do more and be more active.
You decided to put a change for repeat bookings in the alternative restaurants Prego and Nobu. That seems like it's a step back from all-inclusive experience you are promoting. What was the reason behind that?
Unfortunately what was happening was when couples were traveling together they'd make reservations multiple nights in Nobu and other guests were getting shut out because we have limited space. We want to ensure that every guest gets at least one dining experience in each of the venues. And this was our way of trying to curtail the repeat bookings.. It was purely our intent that we want to promise a lot and deliver even more.
Is there anything that guests say they would like brought back from the past?
Yes, one of the things many traditional Crystal guests say they would love for us to bring back is the evening turndown chocolates. But it's not something we are planning on doing because unfortunately so much of it went to waste in the trash because people are becoming more calorie conscious and not eating chocolates at bed time.
Congratulations on your recent awards as top luxury line from Conde Nast Traveler, Travel and Leisure and Virtuoso
Every time someone congratulates us, it is really a credit to our onboard team. I'm reminded of  a quote by  Jan Carlzon, the head of SAS Group in the 1980s, who said  "we have 50,000 moments of truth every day." Our moments of truth happen each and every day when each crew member interacts with the guests. Most often they are delightful circumstances, but it's all about  how they skillfully handle the not so delightful circumstances and deliver a consistently incredible experience.
Happy crews make happy guests who come back to us year after year because they appreciate what we do. And that  continues to win us awards.
Read more: 
Rating 5 New Features on Crystal Serenity
Crystal's Entertainment: More than Meets the Eye