Exclusive Shows Debut on Silversea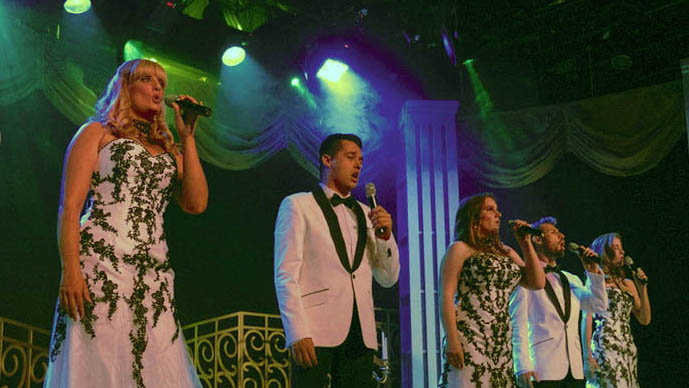 Silversea Cruises will feature new and visually exciting production shows with live singing complemented with musical tracks recorded exclusively for the line by such renowned artists as London's Royal Philharmonic Orchestra. Seven different shows, featuring rich costuming, imaginative set designs, and special visual effects, will performed in the main Show Lounges fleet-wide. They include:
Musica Maestro: A 45-minute tribute to popular operatic arias and classical crossover music, arranged, performed, and recorded by the Royal Philharmonic Orchestra exclusively for Silversea guests.
Mind the Gap: A lively journey back to the 1960s of Mod fashions and the British Invasion that conquered the airwaves. And:
Don't Stop the Music: Which invites guests to don their best retro dancing shoes to join in this foot-tapping, sing-along homage to the disco era's pulsating rhythms and colourful funky fashions.
Guests sailing aboard Silver Wind and Silver Cloud are being treated to a sneak-preview selection of some of the new shows. The program will roll out fleet-wide in coming months.