5 Trends to Keep in Mind When Planning Your Next Cruise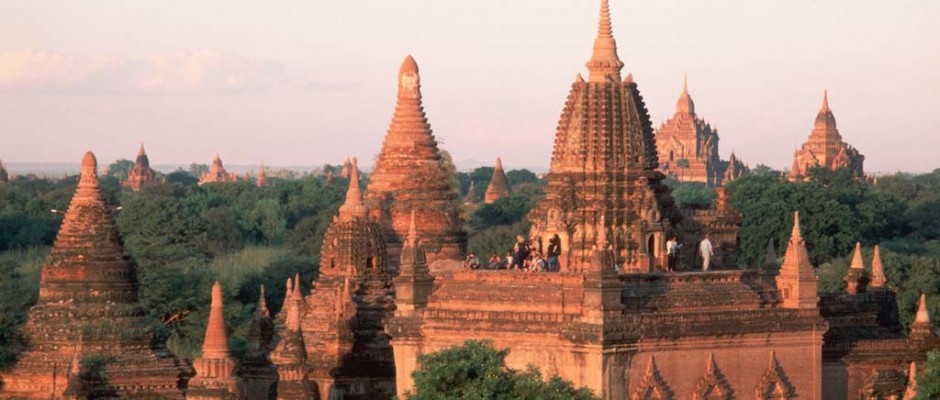 It seems you can't go far these days without being told you should have a "bucket list" of things you need to experience before you kick it. But I prefer to think of travel as a "life list" of things I've seen and will always remember.
Either way you look at them there are some new cruise trends this year that are destined to make many lists even longer.
Here's what I mean:
1. Quantum Leap
Royal Caribbean Cruises is planning to go one better with the biggest ships in the world.
If you haven't yet sailed on Oasis of the Seas or sister ship Allure of the Seas, you're likely to be surprised at how luxurious and personal service can be on a ship that accommodates 6,000 guests. The ships may have vast amounts of space but they're divided into separate zones and neighborhoods, so the effect is really like having access to about five different small ships in one.
The concept is being tweaked with the new Quantum of the Seas to add more recreation and entertainment options and even more choices for dining. There's a sky diving experience called RipCord by iFLY, a glass capsule that extends on an arm 300 feet above the ship called North Star and the SeaPlex, a huge sports and entertainment complex with bumper cars, a roller skating rink and circus school with a flying trapeze. A full production of the Broadway show Mamma Mia is the attraction in the theater. Itineraries will include Bahamas, Eastern and Southern Caribbean cruises year-round from New Jersey. A sister ship coming in 2015 will be based in England.
2. A Royal Heir
Princess Cruises made waves in 2013 with its new Royal Princess, a completely new generation of ship whose innovative design deconstructs the traditional large atrium lobby and restaurants into smaller, more intimate venues.
Sister ship Regal Princess debuting in June 2014, promises to be every bit as stunning. It features even more entertainment and casual dining options. Princess' largest top deck pool ever will feature a nightly water and light show, an enhanced Movies Under the Stars screen, and the new SeaWalk extending way beyond the edge of the ship, with views 128 feet straight down.
Summer itineraries include Venice, Rome and Istanbul and then the ship repositions for cruises in the eastern Caribbean for the winter.
3. Cruising Exotic Myanmar
Burma (aka Myanmar) has become one of this year's cruising hot spots because it has finally opened up to tourism after years of military dictatorship and political repression that made it an international no-go zone. Now it's restored foreign relations and opened to tourism and a number of ocean lines including Silversea Cruises, Holland America Line and Sea Dream Yacht Club have added Yangon –the former Rangoon–to their itineraries.
A huge trend  this year is expanding options for cruising the Irrawaddy River to Mandalay and the otherworldly temple complex at Bagan. Everything about the Irrawaddy  is exotic, from its name to the landscapes studded with golden temples to the people who have seen few visitors in the past.
AmaWaterways is launching a new ship in November. Meanwhile, it is offering two itineraries from Pyay to Mandalay on AmaPura and including three nights in Yangon.
Sanctuary Retreats, which is known for African safaris and river expeditions is getting into Myanmar as well with its new ship Sanctuary Ananda. The ship is being built in a shipyard in Yangon and all suites will have luxury amenities and private balconies.
Pandaw River Expeditions, the biggest cruise operator in Myanmar is adding two more river cruise boats to the six it has in Burma. The Bagan-Mandalay itineraries are topped and tailed with a night in each city. And this year there are cruises to upper reaches of the river system that last for 20 days.
Viking River Cruises, Europe's biggest operator, is entering the Irrawaddy cruise business as well with 16-day itineraries that start with flights from Bangkok to Burma to join a new ship called Memories of Mandalay.
4. The World Your Way
The world cruise is one of those things most of us dream of doing some day, when we have the money and the time. A traditional world cruise will take at least three months to make a global circuit, but even then the pace can be pretty hectic, when the ship is visiting a different port a day.
Increasingly, cruise lines are offering series of exotic intensive adventures where you can take a couple of weeks to get more intensive immersions into regions. And rather than taking the world in one trip, you can do it over the course of a several years.
Celebrity Cruises is promoting "Celebrity's World Tour" featuring itineraries to seven continents on their 11 ships.
Silversea Cruises is adding additional late night and overnight stays in ports for its Grand voyages. There are lots of perks as well, like a complimentary Silversea Experience on Devil's Island and exclusive event at Carnival in Rio de Janeiro on the Circle South America voyage.
Seabourn Cruise Line is expanding it Extended Explorations program to Africa and Asia and will be doing its first Antarctic cruises.
5. Multiple Berth Births
River cruising is becoming such a fast growing trend that new ships are getting launched two or more at a time.
Viking River Cruises made headlines in 2013 by launching 10 ships at once. In the spring of 2014, an even bigger christening will launch 14 new river ships at once.
The folks planning names must be having sleepless nights because there are more river ships due in 2015, along with the first of a class of four 930-passenger ocean-going ships Viking is building. That first liner, Viking Star is taking bookings for its inaugural season in the Baltic and Scandinavia and the Mediterranean in the spring of 2015.