For Guatemala, the End of the Mayan Calendar Has Led to a New Start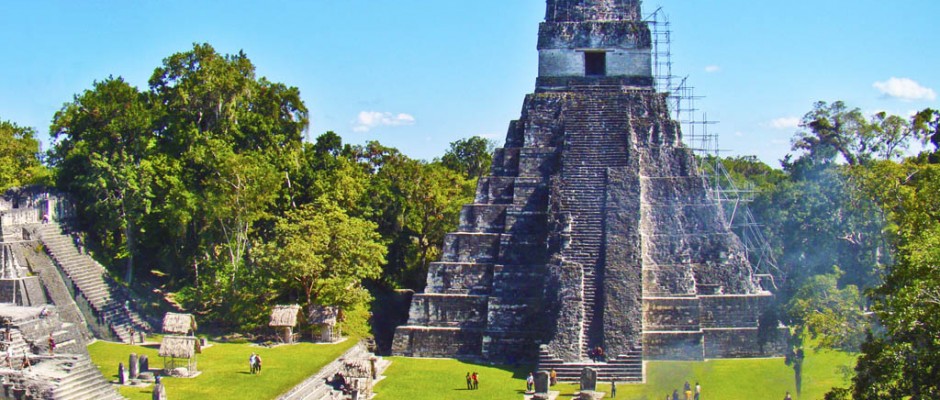 Quick: what country is Puerto Quetzal in? Could you locate Puerto Barrios on a map?
These aren't trick questions, but part of a promotion for cruising in Central America that you'll be hearing a lot more about in the future.
Now that we know that time didn't stop at the end of the 2,600-year Mayan calendar in 2012, the countries that were part of the ancient Mayan empire are joining forces to jointly promote their ports as La Ruta Mezoamericana—the Mezoamerican Route.
At an upcoming conference in El Salvador,  representatives from Guatemala and the ports of Hualtulco in Mexico, Acajutla, El Salvador and San Juan del Sur Nicaragua, as well as the ports of Costa Rica plan to expand co-operation in a joint marketing campaign to create more passenger demand for cruising in Central America.
Leading the charge at a recent global cruise conference in Miami was Guatemala, that wants cruise tourists to think of it as the "heart of the Mayan world."
"We want our countries to work together as co-operators not competitors," said Diego Sierra, the Guatemala Tourism Board's adviser on aviation and cruising. "We're going to the cruise lines and saying we see our ports as complimenting each other."
They plan to discuss branding each port as a unique experience. For instance, all the countries grow coffee, but only one country will concentrate on promoting coffee plantation tours for cruise visitors, Mr. Sierra explained. Another port will focus more on eco-tours. Guatemala wants to promote archaeological tours or colonial tours.
It has one of the most famous archaeological sites in the Mayan world at Tikal. From Puerto Quetzal on the Pacific coast, it's about a 45-minute flight. For ruins on a smaller scale that are more easily reached and more affordable, shore excursions by land to the Mayan site at Quirigua National Park, last about 5 hours.
There's also Antigua, a well-preserved Spanish Baroque city in the central highlands that's a UNESCO heritage site.
"We are the only country in Latin America who still have people who are direct descendants from the Mayans and still have the traditions . You won't find that anywhere else," Mr. Sierra added.
Which is not to say that the ports won't be able to offer alternative shore excursions. Guatemala also has active volcanos and eco-parks. For those looking to spot birds, and exotic  flora and fauna, there are kayaking and boat trips on several rivers, and hiking in the 500-acre Hacienda Tijax eco-farm
There are 12 regions that grow a variety of coffee, and within an hour of ports on either coast, guests can be in the highlands learning how coffee is harvested, roasted and transported, Mr. Sierra said.
Azamara Club Cruises pioneered the Mezoamerican route last year with a cruise to six destinations, starting in Puntarenas, Costa Rica, and visiting Nicaragua, El Salvador, Puerto Quetzal, and ending in Puerto Chiapas at Huatulco. This year, 35 cruise ships will make a total of 75 port calls in Guatemala and the promoters see the potential for more than doubling that number in the coming seasons.
It's become a regular port on itineraries of Holland America Line, which has four ships calling at Puerto Quetzal in 2015. Other big ships from Norwegian Cruise Line, Carnival Cruise Line and Royal Caribbean also visit.
Guatemala is also promoting the fact that it's both a Caribbean and a Pacific destination.
Regular routes on Western Caribbean cruises stop in Belize and  Roatan, Honduras, but generally sail right by Guatemala's sheltered but beach-deprived east coast. There are 300 cruises that stop in Roatan annually, but only a handful, stop in Puerto Barrios, the port for the city of Santo Tomas de Castilla, Guatemala.
Most of the ships that stop there carry  fewer than 1,000 passengers, with only Holland America regularly calling at Puerto Barrios on its sailings out of Tampa, that also call at Belize City.
The promoters are confident that as regular cruisers learn about their attractions, the passenger demand will increase for ports that aren't yet on many cruise itineraries, Mr. Sierra said. That's why you'll be hearing a lot more about the La Ruta Mezoamericana.