Future's a Gas as Cruises Green Up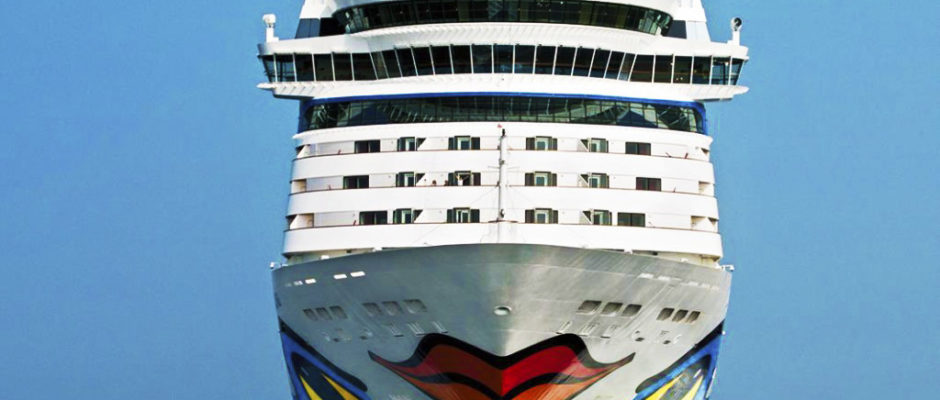 Expect to hear a lot more about clean burning fuels, recycling and apps to eliminate paper work as cruise lines work to prove themselves more environmentally friendly in 2017.
Cruise ships powered by liquefied natural gas (LNG) were until recently in the realm of science fiction, but they're becoming reality.
The first to hit the waves was AidaPrima, the first of two LNG-powered ships for Carnival's German  subsidiary Aida Cruises. But there are now a dozen orders for new LNG vessels and there's an estimate there could be as many as 25 sailing by 2025.
The boom includes two ships ordered by Carnival Corp. to be delivered in 2020 and 2022 and two 5,000-guest ships for Royal Caribbean International under the project name "Icon", to be delivered in the second quarters of 2022 and 2024.
The trend is being driven by environmental rules from the International Maritime Organization and Environmental Protection Agency designed to reduce sulfur dioxide emission from ships' exhausts. Natural gas produces almost no sulfur when burned and at current prices is also cheaper than some types of diesel fuel.
It's got its challenges, though. Natural gas used by ships has to be liquefied to reduce its volume, which means it has to be kept at a temperature of 260 degrees below zero. The tanks have to be vacuum insulated and double hulled for safety. That means the fuel tanks take up almost twice the space of diesel fuel tanks.
The ships on order for both Carnival and Royal Caribbean are also dual-fuel, so they can also burn marine oil as well, so they'll have to be even larger to store all that fuel.
The investment is part of a goal of sustainability, said Richard Fain, Chairman and CEO, Royal Caribbean Cruises Ltd. "We bring 5-million guests to nearly 500 ports around the world every year, and we understand our responsibility to do so in a way that protects the oceans that we sail every day. Our mantra is continuous improvement, and that especially applies to our environmental performance."
Over the past decade RCL reduced its greenhouse gas emissions by nearly 25 per cent. In 2016, the line's 17 ships also reported 100 per cent re-purposing or clean incineration of all waste on many itineraries.
The company also achieved a daily water consumption average of 55 gallons a day, about half of the U.S. household average of 100 gallons a day
Other green-cruising initiatives due to grow are upgrading scrubber technology on existing ships to clean exhausts. Norwegian Cruise Line has completed retrofitting of new hybrid exhaust gas cleaning systems  on the Norwegian Jewel, Escape, Pearl and Gem as well as Pride of America.
And most cruse lines are shifting to paperless reservation and check-in options for passengers who  choose to go mobile.