Gourmet jewels at the Ritz-Carlton Hong Kong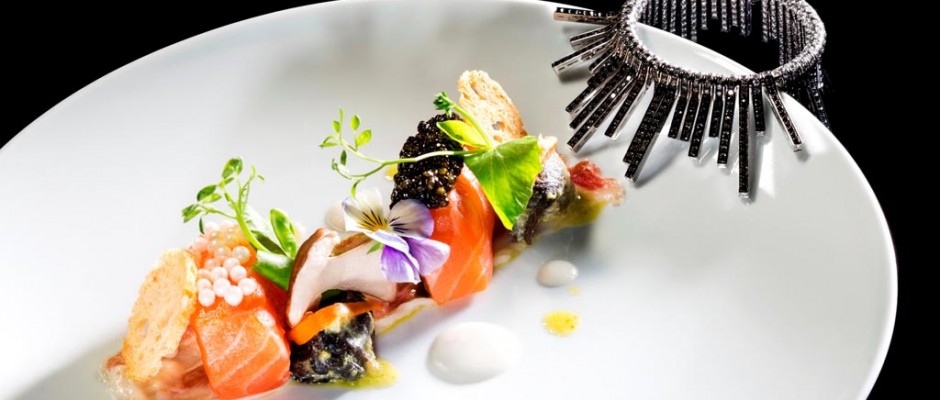 Ritz-Carlton Hong Kong's Michelin-starred Chef Pino Lavarra has created a five-course dinner menu that reflects the traditions of the exclusive jewelry brand Damiani's 90th Anniversary Collection.
The menu starts with a 1930s-inspired appetizer. The flow of the alternating black and white diamonds in the Cascade bracelet inspired Chef Pino to create Cured Salmon with Beluga Caviar and White Snail Caviar, using an unusual combination of eggs to reflect the art deco style of the collection.
A  golden Crispy Monkfish with Chickpeas Cream Sauce. Stewed Oxtail Served on Potato Filled with Foie Gras is the artistic highlight of the menu, combining a traditional recipe and a contemporary presentation featuring large circles inspired by the collection. The finale is a Chocolate Ring of Hazelnuts with Five Spices Sauce, which denotes the special hand-cut amethyst, citrine, Madera quartz and prasiolite of the Tribute 1980s bracelet.
The menu, priced at about $240 U.S. a person, will be available for a limited time at Tosca at The Ritz-Carlton, Hong Kong.