Gourmet Style on the Mekong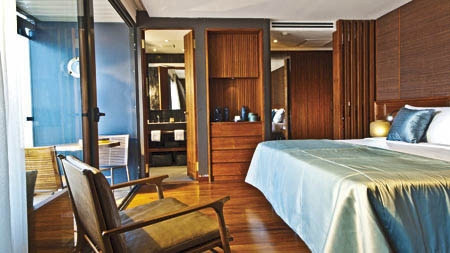 Aqua Expeditions has launched its first luxury river cruise vessel in Southeast Asia. The 40-passenger Aqua Mekong sails three-, four- and seven-day cruises on the Mekong River between Saigon, Phnom Penh and Siem Reap.
The Aqua Mekong mirrors the style of the company's two small-ship, luxury vessels in Peru. It is an all-suite vessel, with each suite measuring 322 square feet. Eight of the suites feature balconies, and six have panoramic windows. Luxury touches include dual sink bathrooms and organic hair and bath products. The culinary program is overseen by Michelin-star Bangkok chef David Thompson. Daily excursions will be run by the Aqua Mekong's four launch boats. There are also free bicycles for passengers to explore independently on shore.