Great Lakes Cruises: Victory at Last?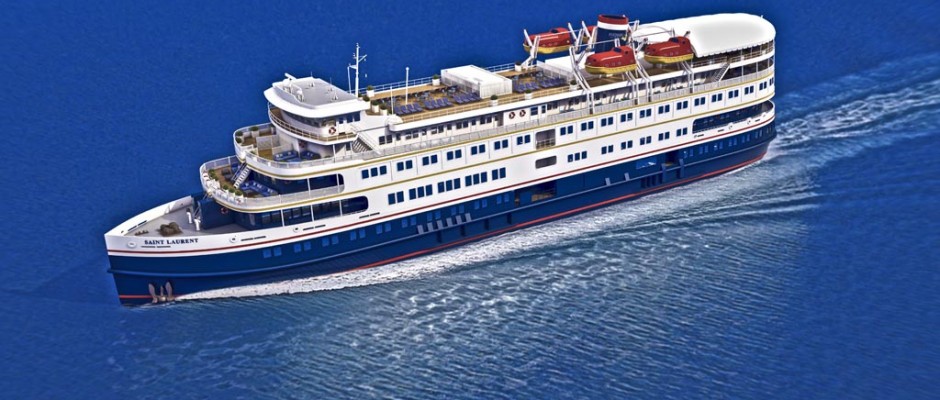 Will the third time be the charm? Miami-based Victory Cruise Lines, headed by veteran cruise executive Bruce Nierenberg, is planning Great Lakes and Cuba cruises aboard a 202-passenger ship whose former owner cancelled all its cruises earlier this year.
The Victory 1, formerly known as the Saint Laurent, plans to begin sailing July 8 from Montreal to Great Lakes ports in Canada and the United States, the company says.
It's the third attempt to promote a Great Lakes cruise season on the ship. It was originally built as the Cape May Light by a company that went bankrupt before it could complete a Great Lakes season. Taken on by Haimark Line last year, its season ended early after an accident which saw the ship damaged after hitting the Eisenhower Lock near Messina, N.Y. Haimark ceased operations this year.
Victory also plans to begin sailing Miami to Cuba itineraries starting in November. "We intend to make our product the standard of excellence for small-ship cruising to the Great Lakes and Cuba, while providing great value for our guests." said Nierenberg, who serves as Victory's president and CEO.
Nierenberg most recently tried to get into the Cuba cruise market with United Caribbean Lines, which had partnered with Haimark. The company never received approval from the U.S. or Cuban governments for cruises, although United Caribbean was reportedly approved to run ferry service.
Nierenberg's career includes an executive role at Norwegian Caribbean Line, which became Norwegian Cruise Lines and being a founder of Premier Cruise Lines. He's also held executive posts with Orient Lines and Delta Queen Steamboat Co.