Here Comes the Carnival Sunshine as the Fun Ships Come of Age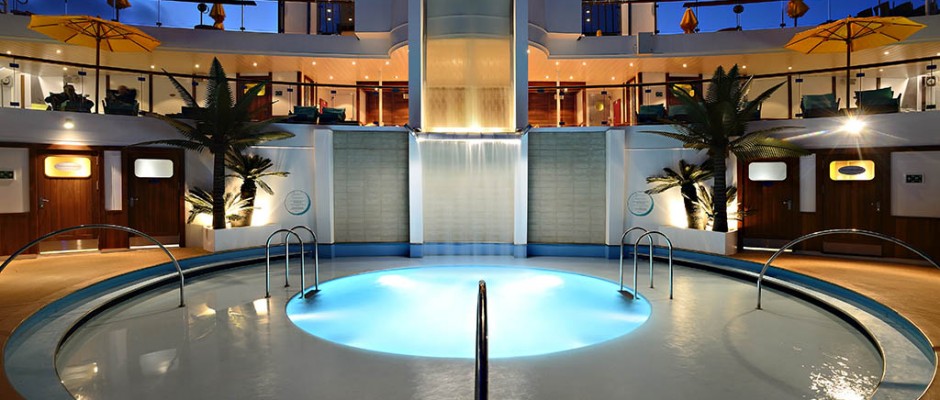 Cruising is always evolving and smart cruise lines learn from the past as they look to the future.
While Carnival Cruise Line has had some rough experiences in the past few months, the world's largest cruise line is demonstrating that it's learning from its hard knocks.
A fleet-wide upgrading of power systems and firefighting equipment is underway, not only on Carnival's 24 ships, but all 101 ships in the lines it controls, including Princess Cruises, Holland America Lines and Cunard Line. The changes that will cost up to $700-million to install will ensure there is backup power to keep all lights, elevators and systems working in the event of a failure of the main generators.
And it's appealing to a wider audience by adding sophisticated new amenities that are the future of the Fun Ships fleet.
The best example is Carnival Sunshine that's just started a season of sailing in Europe fresh from a transformation. Until now, the ship was the Carnival Destiny, but the ship has been so modernized that it deserved a different name as well.
Almost every area of the ship has been renovated and redecorated in a more elegant style by designers in Europe. New restarants and attractions were also added that until now were only found on Carnival's newest and largest ships.
Much of the new look is modelled on the new Carnival Breeze, a ship I just sailed on and I was struck by just how sophisticated life on board the ship could be.
Here's a visual tour of what's cool and hot on Sunshine:
At a dinner in the Cuccina del Capitano Italian restaurant, the evening twinkled by candle light and the hammered copper ceiling reflected fiascos of Chianti and historic family photos from Italy that lined the walls. Of course, there were still the fun touches, like the team singing waiters who would occasionally break into a medley of funucili-funicula favourites.
In the Fahrenheit 555 steak house, diners can watch the chefs prepare dishes in a glass-enclosed kitchen and can choose their steaks or chops from a display of prime cuts direct from Kansas City and have them cooked to order.
Even in the main dining room, the menus were inventive with specialties like escargot or frog's legs as choices along with the more standard comfort foods.
It's clear that Carnival realizes that a generation of young cruisers has grown up and matured with the brand. They've learned they like sushi and tandoori chicken and appreciate having deli sandwiches made to order to their specifications.
A first for Breeze was an all-day sushi restaurant. The concept has been tweaked a bit on Sunshine to become an Asian Kitchen restaurant.
Rather than having all the food stations in long lines around a central plaza, Carnival has peppered the ship with small themed venues that cater to specific foods.
You'll find that  the Lido deck has been populated by  Guy's Burger Joint, the BlueIguana Tequila bar and Red Frog Rum Bar.
As ships have become bigger, Carnival has managed to find ways to make 3,600 passengers feel like they've got spaces of their own, no matter whether they're in the library—with a self service bar no less—or in a lounge chair on the adults only Serenity deck.