It's Getting Crowded at the Top as Ritz-Carlton Plans to go Cruising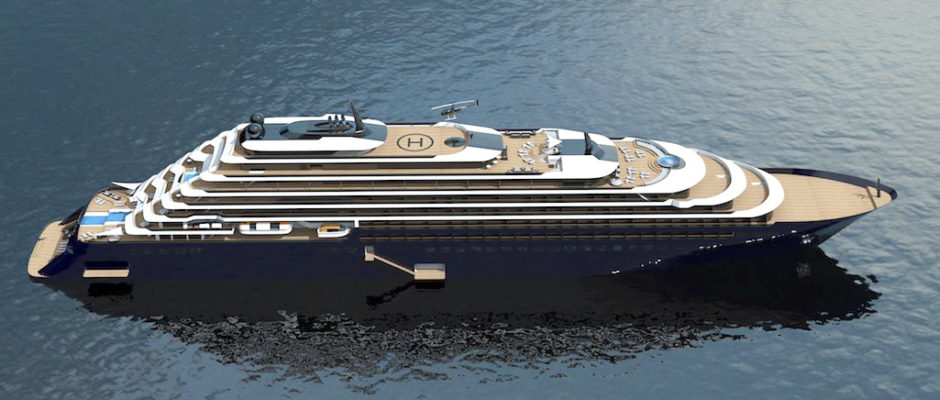 It's a race to be first with the most in luxury yachts. As new ships have been getting ever larger, it's as though everyone suddenly decided at the same time there was a need to go in the opposite direction  and  build small, ultra-luxurious ships.
The latest to enter the competition is Ritz Carlton Hotels, the luxury division of Marriott International, which promises its new The Ritz-Carlton Yacht Collection will fill "a void in the luxury cruise market that we felt we were uniquely positioned to fill," according to the company's president and CEO, Herve Humler.
That may come as a surprize to Crystal Cruises, and Scenic, which are planning to launch luxury yachts in the same niche over the next  couple of years. As well, there's always been the all-inclusive 100-guest ships of Seadream Yacht Club. And Silversea Cruises has also been aggressively expanding its fleet of small luxury expedition ships.
Then there are  Windstar Cruises' Star Pride, Star Breeze and Star Legend, Silversea's Silver Wind, Crystal's Esprit and the ships of France's Ponant Cruises that are aimed at passengers looking for a small yacht-like ship. Regent Seven Seas also claims its ships are the most luxurious at sea.
So what is Ritz-Carlton really offering that sets it apart?
The planned three small ships, carrying no more than 298 guests at a time, are designed to bring the Ritz-Carlton mentality to the sea. That means Michelin-starred dining, one-on-one attention from crew members and customizable shore itineraries, Humler explained.
The first vessel—as yet unnamed– will feature a restaurant by 3-star Michelin chef Sven Elverfeld of Aqua at The Ritz-Carlton, Wolfsburg; a Ritz-Carlton Spa, and a wine bar.
Reservations will open next May for cruises starting in 2019 that will feature itineraries including the Mediterranean, Northern Europe, Canada, Latin America and the Caribbean. The itineraries will be designed to focus on destination immersion through collaborations with local chefs, musicians, and artists both on the ship and ashore.
"Our business model, the size of the ship and the connection to our Ritz-Carlton and Ritz-Carlton Reserve estates on land, truly caters to the high-end of the luxury market. We see this as a completely different offering in the existing luxury cruise market," Humler said.