It's Official: Silver Muse Sets Sail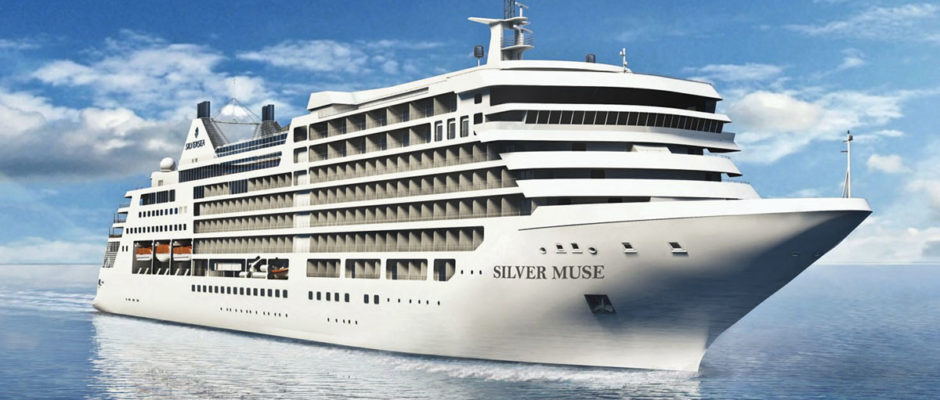 The long-awaited Silver Muse is officially in service after a celebration in Monaco with royalty and VIPs on April 20. The christening was hosted by Silversea chairman Manfredi Lefebvre d'Ovidio and the ceremony featured performances by the Sinfonietta Orchestra of Rome and renowned violinist Charlie Siem.
The ninth ship in the Silversea Cruises fleet is aimed at redefining the ultra-luxury cruise experience, the line says. Accommodating 596 guests, Silver Muse offers a choice of eight on-board restaurants, including three venues new to the Silversea fleet: Atlantide, a seafood and grill concept representing the ultimate in culinary excellence and creativity by using the finest ingredients sourced from around the world; the Asian-accented Indochine; and an Italian-themed poolside restaurant, Spaccanapoli, which serves homemade Italian pizzas throughout the day.
After a summer season in Europe, the ship does an Atlantic crossing to Canada and then to a winter season in the Caribbean and South America.