It's Twins for Emerald Waterways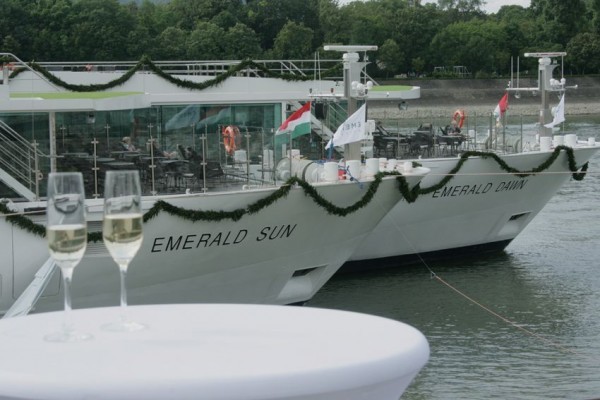 Emerald Waterways held a dual christening event in Budapest to launch its two newest 'Star Ships' – the Emerald Dawn and the Emerald Sun.
U.S. travel industry veteran Kelly Bergin, was the godmother of the Emerald Dawn, and U.K. travel marketing executive Julie Kendrick christened the Emerald Sun
Each new river cruise ship carries 182 guests in 72 suites and 20 staterooms, including two specifically built for solo occupancy. Ship innovations include an onboard heated swimming pool with a retractable roof, which transforms into a movie theater in the evening; two restaurants – Reflections, the main dining room, and The Terrace, which serves breakfast and lunch.
The new cabin design includes an indoor balcony complete with an ingenious window system. With the push of a button, the upper half of the floor-to-ceiling panoramic window drops down to provide an open-air view. Top suites separate the balcony from the cabin with sliding doors.