Join Happy Fish in Pristine Seas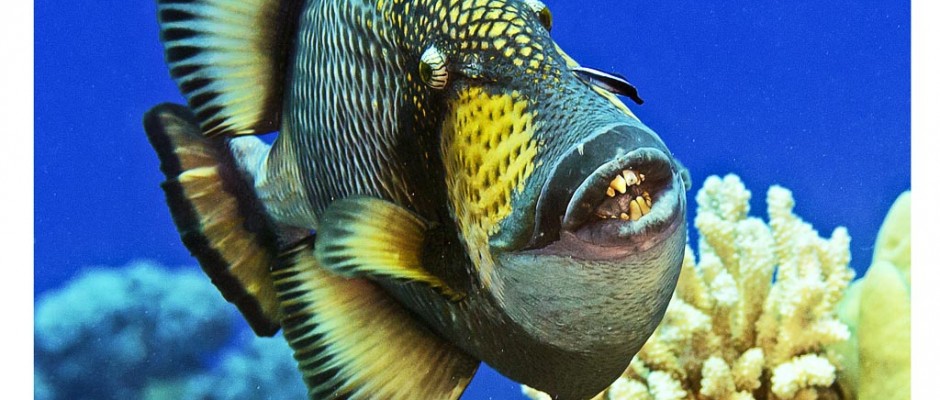 They're calling them the happiest fish on the planet. The United Kingdom has just created the world's largest fully protected marine reserve around the Pitcairn Archipelago, an overseas territory in the South Pacific Ocean.
Travelers can make a unique visit to this near-pristine ecosystem that's home to more than 1,2000 species of marine mammals, sea birds and fish with Lindblad Expeditions-National Geographic 20-day voyage in November, 2015.
The Tahiti to Easter Island: Tales of the Pacific expedition follows in the wake of the early Polynesian navigators from Tahiti, through the "low islands" of the Tuamotu Archipelago to the Pitcairn Archipelago with opportunities to dive, snorkel or explore the reefs in a glass bottom Zodiac boat . There will also be an opportunity to examine sites of the lost culture of Easter Island.
Guests on the expedition will also have the opportunity to contribute to the Pristine Seas project, whose mission is to help protect the last wild places in the ocean and whose efforts contributed to the establishment of the Pitcairn Marine Reserve. A guest speaker on the trip will be Paul Rose, who is currently expedition leader for the National Geographic Pristine Seas expeditions.
Lindblad Expeditions has made a five-year commitment to Pristine Seas  that includes a fundraising goal of $2.5-million from funds raised aboard their ships National Geographic Explorer and National Geographic Orion to the project. In its first year, Lindblad guests have raised nearly $1-million to support Pristine Seas.
The expedition departs November 13, 2015. Fares begin at $17,390 and guests that book now can receive a $2,000 air credit (available on new bookings only). Information is available on the Lindblad Expeditions-National Geographic voyages website.