Klutz Meets Creativity and Discovery in Enriched Princess Youth Programs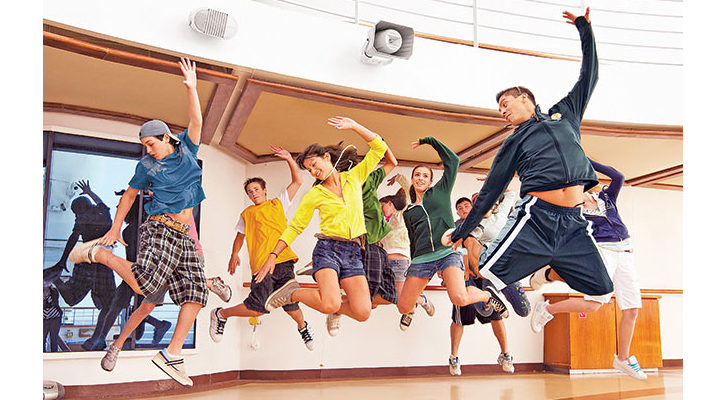 Create a solar system; learn how to survive in the Alaskan wilderness; make decorative cakes or Klutz crafts. These are just a few of the challenging activities being added to expanded and enriched youth programs being launched by Princess Cruises.
The  active and interactive experiences are designed in a partnership with the TV networks of Discovery Communications to bring to life the nature, wildlife and history of the regions guests are sailing. Reality show tie-ins include exclusive Discovery at Sea shore excursions and theme days inspired by Shark Week and Animal Planet
The multi-million dollar investment in age-specific programs will start to roll out in the spring of 2017. Here's a look at what families can look forward to:
The Treehouse, for ages 3 to 7
The young cruisers program, (formerly Pelicans), will have a bright forest and animal-inspired activity center including hands-on activities for kids to focus on play, creativity and the world around them.
Core experiences include indoor and outdoor gaming, sports and physical activities. There will be dance classes and sports including basketball, mini golf, yoga and a cruise Olympics
New Camp Discovery destination-themed programs focusing on the Caribbean, Alaska and Europe will immerse young cruisers into the culture, nature and customs of the regions where they are sailing. For instance, Shark Hunters will include a scavenger hunt to find out more about the sharks of the Caribbean.
There are also games including PlayStation, Nintendo Wii, Xbox Kinect consoles, board games, air hockey and ping-pong.
The Lodge, for ages 8-12
The pre-teen program (formerly Shockwaves), is a center inspired by the great outdoors,  filled with sports activities and comfortable  places for kids to explore and lounge.
Activities inspired by Animal Planet will include making puppets, masks or paintings inspired by regional wildlife. Hands on Science Channel projects include the chance to create a solar system or build a "stomp rocket."  There will also be hands-on Myth Busters science activities.
Klutz art projects include crafting bracelets and jewelry or paper airplanes. A junior [email protected] program will also teach the secrets of cake baking and decorating and the treats can get shared with the family. Theme nights include Pirate Night, with eye-patch making, temporary tattoos and a treasure hunt.
The Beach House, for ages 13-17
The teen program (formerly Remix), offers a contemporary surf-themed lounge where teens can gather, socialize and compete in games. Along with video game tournaments, there will be air hockey, foosball and ping pong championships.
Dance classes led by the crew dancers will help the teens practice for competitions at dance parties. Teen evening activities include a Rock the Boat Party, an occasion to dress up, stroll down the red carpet and flash your VIP badge, then enjoy an evening of mocktails, awards and celebrating with friends. There will also be Late Night Movies including a Scary Movie Night.
In addition, activities for the whole family are planned in a Fair in the Piazza on each cruise, featuring carnival-like booths and activities, family trivia, stargazing with Discovery at Sea experts, a family game night and other family-themed events.
The new programs begin rolling out with Grand Princess, which sails year-round from San Francisco. Other ships receiving the youth center renovations in 2017 are: Caribbean Princess, in March, Regal Princess, in April, Sea Princess, in October and Island Princess in November. All the other Princess ships will get the upgrade in 2018.