Memories of the Glory That Was Greece on a Walk around Piraeus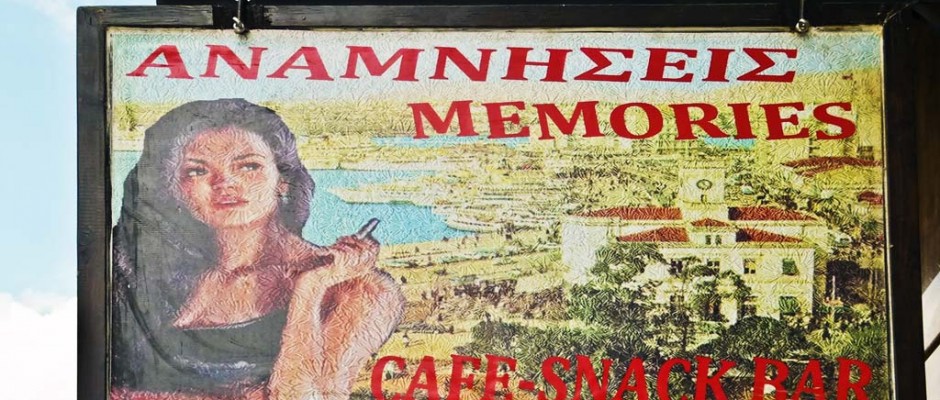 A taxi tout at the port of Piraeus summed up what he thought tourists could find in the city: "It's a good place to find a coffee, but that's about all."
Surely, he was just saying that to get someone to hire him for a day of sightseeing. There has to be something to see in such an ancient port.
Most cruises in the eastern Mediterranean have Athens on their itineraries, but technically the port where the ships dock is Piraeus, 10 kilometers to the south, which can seem a long way from the ancient city because of the gridlock on the roads.
On my most recent stop in Piraeus on board Royal Princess, I didn't opt to take a tour into Athens, because I'd been there earlier in the year and was appalled by the number of empty shops in the Greek capital and its general decline. The financial crisis that led to rioting last year has had a lingering dampening effect on investment and consumer confidence.
So I decided to just spend a morning taking a walk around the port of Piraeus. On port calls I'd made in years gone by, I recalled well-stocked shops selling art and many quaint cafes featuring fresh seafood around the bustling marina. It seemed logical that the place where the bulk of Greece's commerce comes and goes was doing better than the capital.
Sadly, I found that the taxi driver had a point.
Fortunately there are bright spots in the Greek economy. In coming stories I'll point out that other ports in Greece, like Santorini, Rhodes and Kos that are doing much better. But today I found that the cafe where I had a coffee, called Memories, was one of the bright spots in a city that's been hollowed out economically.
The visit started with a shuttle bus ride from a remote pier where Royal Princess had docked. We were in port with five other cruise ships, but everyone has to leave the port from one central terminal, which only has spaces for three ships at a time.
When you get to the terminal building, you're still nowhere. It's clear the port authorities expect everyone is going to get on a bus or taxi to go somewhere else, so if you plan to do something radical like take a walk, it can take 20 minutes to find your way out of the port compound, which is enclosed by high fences.
Even crossing the main road along the port can be a challenge because there are no intersections and you have to dodge heavy traffic and swarms of motorcycles.
Traffic chaos is constant in Piraeus during the day with cars double-parked everywhere. Motorcycles often take to weaving up onto the sidewalks, whose pavement tends to be heaved and broken and badly patched.
Once in town, I added a word to my Greek vocabulary: Enoikiazetai. Every second building seemed to be empty, with a sign carrying the hard-to-pronounce message that it was for lease. Each one of the empty spaces represents a landlord who is still hoping that the economy will turn around and they can get the rent they did before the crisis.
The port area is lined with bland high-rise buildings housing banks, shipping offices and insurance companies that don't have retail on their ground floors. The stores that are on street level were once bank branches and offices selling tours to the Greek Islands.  But these days, the most commonly seen sign is for re/Max trying to find new tenants—even on the empty offices of American Express.
If you keep bearing to the left around the harbor, you will reach a stretch of shops that have big canopies to shade the sidewalk and shops that sell coffee, pastries and light lunches. Further along there are restaurants that specialize in Thai, kebab and curry dishes.
To their credit, people seem to try to keep up appearances. They seem well dressed and I didn't see people on the street begging or anyone who looked particularly menacing. But it was clear that a lot of people had nothing constructive to do as they walked alon streets or gathered to chat on corners, and that's a profound shame. I'm sure they would like to work if only there was something for them to do.
There were some bright signs, like the extensive restoration under way on the St. Nikolas church, which has given it a freshly painted blue dome. Unfortunately the work inside made it off limits to tourist visits.
And there are still a number of stores open around the port that cater to cruise visitors. Don't expect high end shopping though. The merchants specialize in copy designer purses and sunglasses and sports wear. A sidewalk vendor selling inexpensive iPhones out of a bag called them "a nice souvenir," which probably speaks volumes about how likely they are to work: all they will be in a reminder that you were here.
Public transport offers choices to get into Athens. A hop on/hop off bus can take you from near the entrance to the port to Athens. Another more frequent means of getting there is the Green Line Metro train, although it is easily a 20-minute walk from the port to the nearest station. Bus lines 049 and 040 run from Piraeus to central Athens as well,. The stops can be confusing because all the directions are in Greek only.
In the past, taxis were not recommended because drivers would claim their meters were broken and try to gouge large amounts from tourists. Things are more business-like now, but still you should agree only to a metered ride and get an estimate of what it will cost before you get in to the taxi. The journey between Piraeus and Omonia, in the center of Athens should take about 30 minutes and cost about 15 Euros, but traffic can be so heavy in the morning and afternoon that it can take much longer and the meters are based on time as well as mileage.
One thing that is true though is you can get a good cup of coffee in Piraeus. There are also a couple of well-regarded outdoor seafood restaurants operating along the docks, but they are only open in the evenings, which in general is after all the cruise ships pull out.
For those who have seen the sights of Athens, the advice if you want to get off the ship is to book a tour somewhere else. The city is not particularly tourist friendly.
In future stories I'll look at brighter sides to cruise visits to Greece.