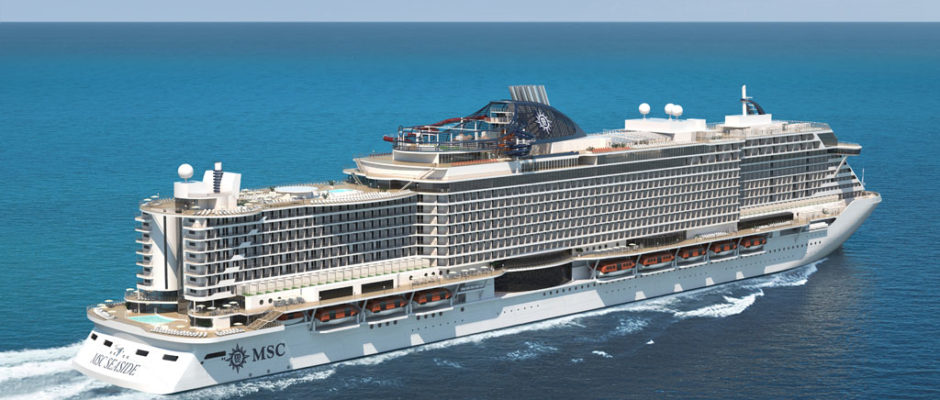 A ceremony marking a milestone in the building of MSC Seaside was an opportunity to announce some unique features destined to add unique thrills when the ship starts cruising from Miami in December 2017.
It's being built with the North American market in mind and will be unlike anything that exists on the market today, the company says.
Here are highlights:
— Three unique outdoor catwalks that extend beyond the edge of the ship, with all- glass railings and a glass floor that will give guests the feeling that they are walking on water
–Terraced balcony staterooms — an industry first and exclusive design feature in which a portion of the balcony is uncovered–will allow guests to relax in the sunshine on their own private terrace
–The longest zip line at sea will take guests an impressive 425 feet across the length of the ship
–An interactive 5D Cinema not only includes moving seats and unprecedented special effects, but also will allow guests to interact with the movie.