Name Regent's Newest, Win a Cruise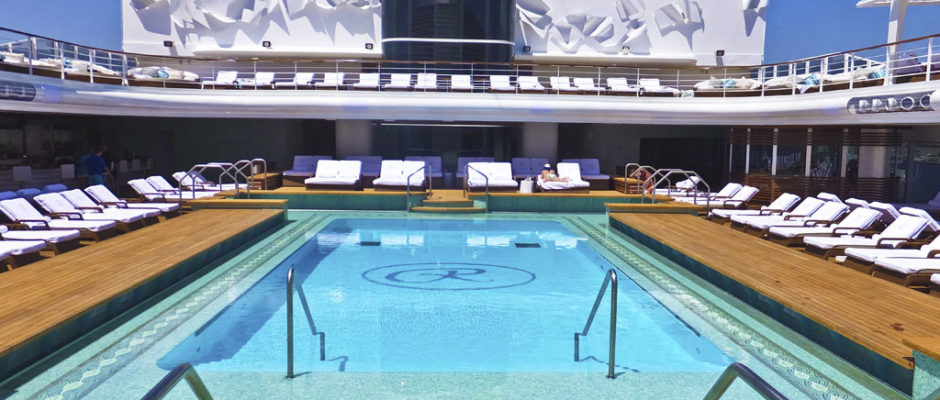 Regent Seven Seas Cruises asking loyal guests and travel agents: "What will be the name of the world's next most luxurious ship?" That name will grace the hull of the line's new ship, launching in early 2020, and three lucky participants will receive a complimentary suite aboard the christening voyage.
While details are still being refined, the all-suite, all-balcony ship aims to rise the standards of luxury cruising. Regent claims its Seven Seas Explorer that debuted in 2016 is "the most luxurious ship ever built.".
"We're seeking the perfect name for our next new ship, and who would know better than our loyal guests and valued travel agent partners?" said Jason Montague, president and CEO of Regent Seven Seas Cruises. "Regent Seven Seas Cruises is known for our fleet of the world's most luxurious ships, our exciting worldwide itineraries, and the most exceptional staff and crew, who tirelessly deliver highly personalized service every day. The name of our new ship will embody all of these qualities, as well as our quarter-century legacy of the world's most inclusive luxury experience."
Loyal guests and travel agents are welcomed to submit name suggestions from September 5 through 29, 2017. Qualifying submissions must be in English, begin with "Seven Seas", and end with either "er" or "or". Three winners will be randomly selected and announced by November 15, 2017.
Each winner will receive a complimentary suite for themselves and a guest aboard the christening voyage of Regent Seven Seas Cruises' new fifth ship. The sweepstakes is open to U.S. and Canadian residents, except Quebec, and additional restrictions may apply. Rules and entry forms are available at www.RSSC.com/LuxuryPerfected and travel agents should visit www.RSSC.com/LuxuryShipName.