New Frontier in Antarctic Cruises: Camping Out with the Penguins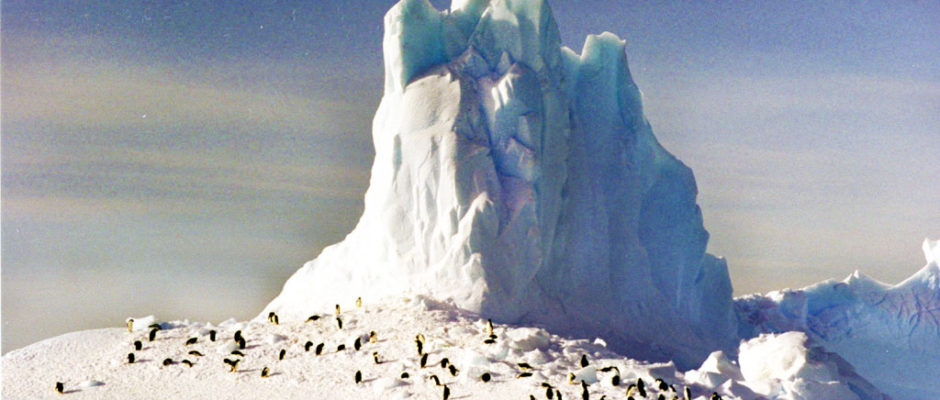 Tonight, you sleep with the penguins.
It's not a joke. It's becoming a very real option on cruises to Antarctica.
Until recently you had to be an explorer or researcher willing to hunker down for months at a time to be able to stay overnight on the elusive seventh continent. But now an international regulatory agency permits limited numbers of cruise visitors to camp overnight—with strict guidelines.
Where in the past, cruise guests only got a couple of hours ashore on day tours, overnight adventurers are outfitted with tents and sleeping bags and there are even porta potties brought ashore.
The Cruisington Times asked Paul Murphy, marine operations co-ordinator for G Adventures, a long-standing member of the International Association of Antarctica Tour Operators, to describe the experience and trends in active vacations in the Antarctic.
What's the allure of camping in Antarctica, aside from checking it off your bucket list?
There's no place on earth like Antarctica. It's the final frontier. And it is the one location you can go that feels like being on another planet.
Everything is so massive and pristine and so beautiful. The colors are amazing. I really didn't realize there were so many shades of blue until I started travelling there.
You've camped out yourself. What's the experience like?
It's unique, and you can feel the growing anticipation and excitement on board throughout the day that we choose the camp site. Only a maximum of 60 people of the 132 on board a cruise can be allowed to camp overnight and we almost always sell out far in advance.
Guests do an early buffet and we start running equipment ashore in Zodiacs. Each person has to carry their own stuff. They take their tents, sleeping bag and liner plus warm clothes and whatever they need to take for the night. No one is allowed to bring food or alcohol ashore, although you can take bottled water or some snacks if you have a medical condition such a diabetes.
Setting up can be a lot of work because you have to put up you own two-man tent. A lot of people forget that the ground is half frozen even in the summer months and it can be tough to get the stakes into the gravelly ground.
You roll out your sleeping bag and the rest of the experience is up to you. We have a welcome ashore briefing and four or five staff are ashore to answer questions and act as naturalist guides.
Describe the scene at night
In the peak of our winter season, it's summer there. We don't get far enough south that we have the midnight sun, but it gets pretty close and at 11 at night it can still be very bright.
The island I was on didn't have penguins, but it was right near a glacier that was covered with them. We try not to set up too close to wildlife, but you can see penguins and birds all around you.
We always pick places that are picturesque and generally surrounded by glaciers. A few of the glaciers nearby were calving and we could hear the cracking and roaring sounds and feel the earth rumbling. We realized we were having a completely different experience from those on the ship at anchor offshore, because we were feeling and hearing it up close.
What's life like aboard the ship?
We've owned our ship, the M/S Expedition, since 2009. It was originally a coastal ship built for cruising in Norway and Sweden with an ice strengthened hull and designed for cold weather cruising. We refitted it into an expedition ship.
There are 132 guests and we have a full staff of naturalists and historians and marine biologists providing a daily educational program.
What kind of guests do you attract on these long and active voyages?
We have a broad demographic and it's getting broader. The majority of our guests are in the 50-plus group. They're very well travelled and active and this is a place they want to check off their life-experience list. Antarctica is becoming more popular with younger travellers and backpackers and we can accommodate families, because the minimum age of passengers is 10. Families and people who are looking for more economy may choose a quad or triple cabin.
Can everybody camp on a cruise?
Because the maximum we can allow to camp ashore is 60, we have to encourage people to sign up in well advance for the camping.
Even more limited is the kayaking program on board and that's only limited to 20 passengers. This is more active and we require people have prior experience in sea kayaks. Because of the remote location, we want to be sure people know how to get out of the kayak if there's ever an emergency—which fortunately has not been an issue on any of our expeditions.
Do guests come back for more?
Yes. A lot of people say that it's a spiritual experience to be in Antarctica. Whether or not you consider yourself religious, you realize when you're down there that there's something greater than yourself and we're just a small part of something really immense and beautiful.
It's an experience you won't get anywhere else.