River Ships Target New Audiences and Cruise Less-Known Routes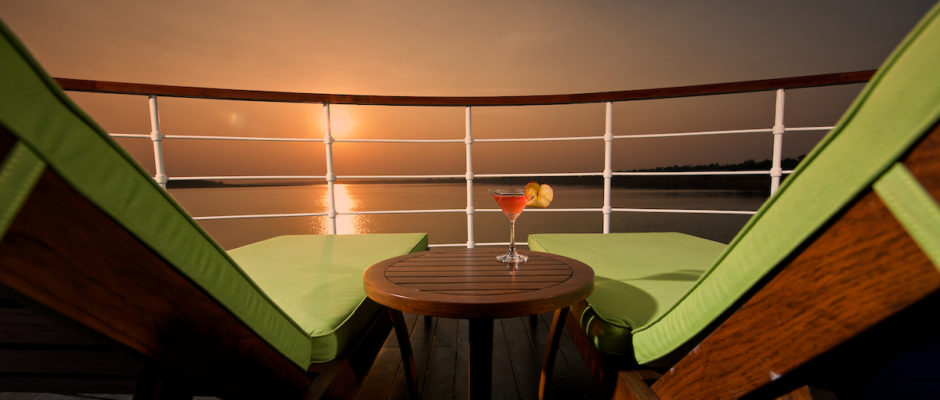 From ships designed specifically for Millennials to new cruises on the Nile, the upper Mekong and the Zambezi River, there are no cookie cutter arrivals this year as the choices in river cruising keep expanding.
New river ships are being specifically tailored for unique itineraries and geared to appeal to specific audiences. There's even an all-American arrival that will offer fall foliage tours on New York's Hudson River.
The trends have seen cruise lines rethinking service, offering more alternatives for dining and coming up with features ranging from an indoor swimming pool to a tapas bar and adding more evenings in port.
Here's a sneak preview of the changing face of river cruising: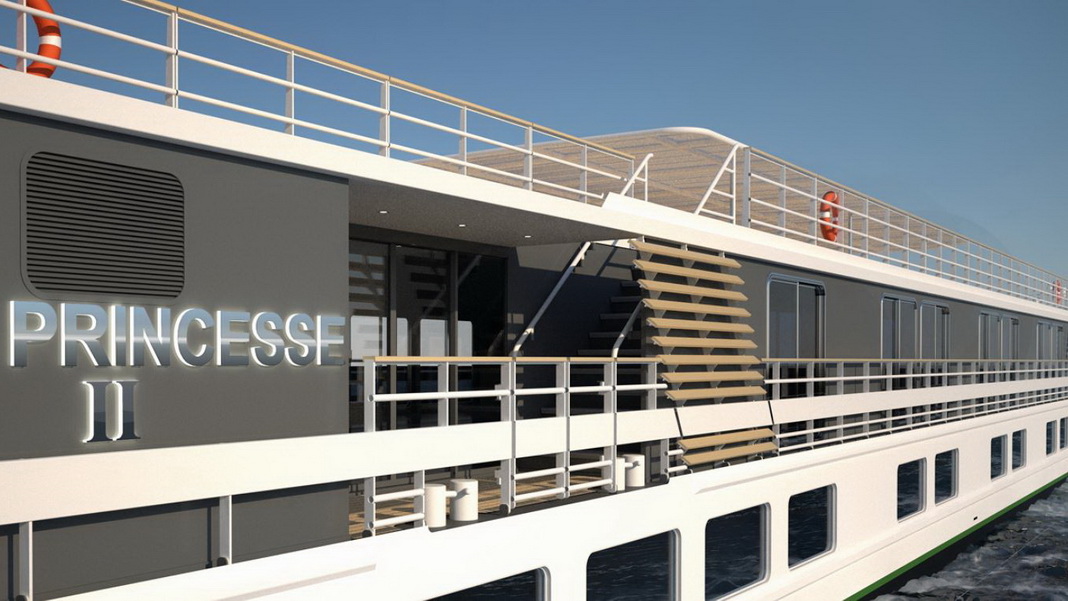 Elbe Princesse II features yacht-like sleek design–Courtesy CroisiEurope
CroisiEurope Cruises expand horizons
Always looking to spice up their offerings CroisiEurope Cruises is bringing out a range of custom-built specialty ships on smaller rivers. The Renoir is a ship accommodating just 110 guests that's custom built for the Seine. A larger 158-passenger ship named Van Gogh is heading for the Rhone in Southern France. And a second version of its innovative 90-passenger paddlewheel ships, called Elbe Princesse II, is–as might be guessed–going to be sailing the Elbe River. The African Dream II with just eight staterooms is also due at the end of the year and will offer itineraries on the Chobe and Zambezi rivers.
Crystal Debussy and Crystal Ravel extend the luxury
These ships were originally designed to be a smaller versions of Crystal Bach and Crystal Mahler that launched in 2017. The Crystal Debussy had been slated to sail on the Seine from Paris to Normandy beginning in June, 2017. Sister ship Crystal Ravel was to be tailored for the Garonne and Dordogne Rivers from Bordeaux starting August 2017. But Crystal Cruises later shifted plans, explaining that "in order to meet high traveller demands" on the Rhine and Danube, it decided to enlarge the luxury river ships for service on the big rivers. That means the newcomers start service in April and May of 2018.
The changes mean the ships can provide both a Main Restaurant and a smaller alternative restaurant located at the rear of the ship as well as a Bistro for coffee and snacks. Crystal Ravel will be sailing between Vienna and Budapest and Crystal Debussy's itinerary is from Amsterdam to Basel
U by Uniworld for Millennials
Millennial-only cruises – yes, this is a real thing! Uniworld Boutique River Cruises' new line, U by Uniworld, is targeting 21-45 year olds. The move, which is the first in the industry, aims to open river cruising to young travelers who prefer local experiences and nightlife.
The two 116-passenger ships launching in the spring are named 'Ship A' and 'Ship B' (inspired by Dr. Seuss?) and are described as "part boutique hotel, part yacht, and part resort." They're rebuilds of Uniworld's former River Baroness and River Ambassador, with a more contemporary look and feel. New onboard features will include communal dining tables, a new culinary program, and cocktail mixologists. One ship will sail the Seine, the other will sail the Rhine, Main and Danube and the itineraries spend more time in ports and stay late into the evening for nightlife in  aris, Amsterdam, Vienna and Budapest.
There will be rooftop yoga, local DJs in the rooftop lounge and free wi-fi. For solo travellers, U by Uniworld will offer the choice of sharing a cabin with another like-minded traveller.
Avalon Saigon for the less-known Mekong
Avalon Waterways' all-suite, 36-guest Avalon Saigon is innovative in that it was specifically designed for cruising the Mekong River from Ho Chi Minh City to Siem Reap and Phnom Penh, eliminating motor coach travel time required on cruise tours of other lines. The ship has been hand-crafted in Asia to offer all the modern features, while retaining the charm of colonial Vietnam and Cambodia. Avalon emphasizes that the ship is built as long and wide as other ships that carry twice as many guests. The Panorama deck and open air observation lounge are located at the front of the ship, not the back, so there is always a sweeping view.
Beginning service in the fall of 2018, the new ship will sail weekly itineraries in opposite directions to sister ship Avalon Siem Reap. Options include a Halong Bay cruise package, and flights from Bangkok to Laos for a Luang Prabang cruise package.
Viking Ra, exploring the Nile
It's an unusual year for Viking River Cruises, which in recent years has done gala christenings of up to a dozen European river ships at once.  There's only on new river vessel in 2018 and it's in Egypt. Viking Ra, a 48-guest Nile cruise ship, is a complete rebuild of an Egyptian vessel that was stripped down to the steel to undergo a complete renovation that reflects Viking's Scandinavian design. It features 20 luxury suites with private bathrooms and premium amenities, a spa, bar and restaurant. On the top deck are an "infinity-esque" pool and two Jacuzzis. The Pharaohs & Pyramids cruises will launch in March. Viking has done Nile cruises in the past on chartered vessels, but this will be the line's first flagged ship.
Stay tuned, though, the largest river fleet has seven new ships on the way for 2019. The new builds will include six additional Viking Longships for the Rhine, Main and Danube as well as one specifically designed for Portugal's Douro River. The new ships will bring Viking's fleet to 69 river vessels around the world.
American Constitution goes for true Americana
This 175 passenger ship starting service for American Cruise Line in April is unique not only for promising a "true American experience" but for its itineraries. The all-balcony ship is one of the few cruise vessels built in the United States and features an American crew. The dining will feature locally-sourced food, including a weekly lobster bake.
After a summer of coastal voyages in Maine and along the New England coast, it's scheduled to do fall foliage trips from New York to Albany through the Hudson River Valley, with stops including Kingston, West Point, Catskill and Sleepy Hollow.
AmaLea makes it 20 for AmaWaterways
The 156-passenger AmaLea due in March is the sister ship to AmaWaterways' recently launched AmaKristina and will be the 20th ship in the line's European fleet. AmaLea will feature AmaWaterway's signature double balcony concept (French balcony adjacent to a step-out veranda) and The Chef's Table specialty dining venue at the rear on the Violin Deck. Outside of mealtimes, passengers will be able to order tapas-style snacks in the main lounge and bar. AmaLea will sail on the Danube and offer springtime cruises in Holland and Belgium.
Amadeus Queen offers a plunge indoors
Unlike any of Amadeus' existing ships of Amadeus River Cruises, the Amadeus Queen will feature an indoor swimming pool with a retracting roof for when the sun shines. The company's f1fteenth ship features 12 large suites with outdoor balconies and a reading corner and 69 standard cabins with panoramic windows that can be lowered. Starting in April, Amadeus Queen will sail itineraries through the Dutch tulip fields and in the summer will offer Danube cruises from Passau.