Now There Are Three Ocean Vikings —Or Better Make That Six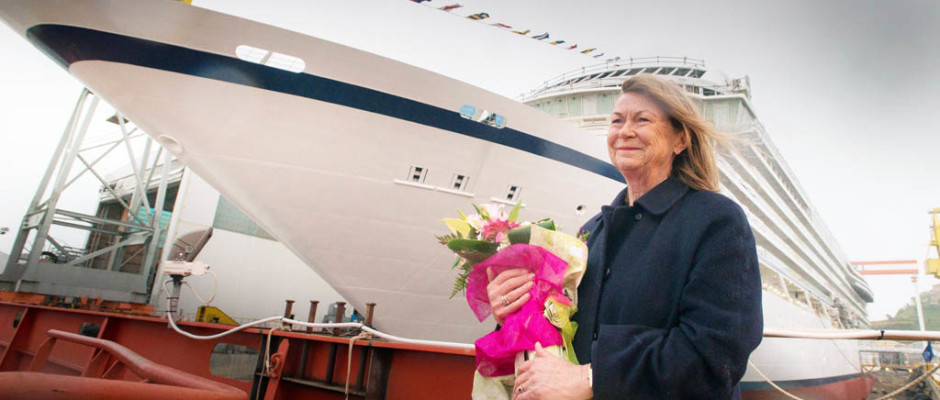 As Viking Ocean Cruises celebrated the "floating out" of its third ship–the 930-passenger Viking Sky—it announced an order for three additional ships, bringing the fleet to six.
"It is a special day when a new ship meets water for the first time. This is our third ship to be floated out in three years, so it is indeed a proud moment for our entire Viking family," said Torstein Hagen, founder and chairman of Viking Cruises. "Our first ship, Viking Star, has enjoyed great success in her maiden season. I look forward to her five sister ships experiencing the same respective success as they debut over the coming years."
The second ship, Viking Sea is receiving its final touches and debuts in April. Viking Sky is due in early 2017. The three newly ordered ships will also be built in Fincantieri's Ancona shipyard.
In keeping with maritime tradition, Marit Barstad, Torstein Hagen's sister served in the float out as the ship's madrina – a special woman of honor – assisting with the ceremony to cut the cord allowing water to float into Viking Seas' building dock and welding commemorative coins under the ship's mast.