Oceania's Offering Live-aboard Escapes from Winter for Snowbirds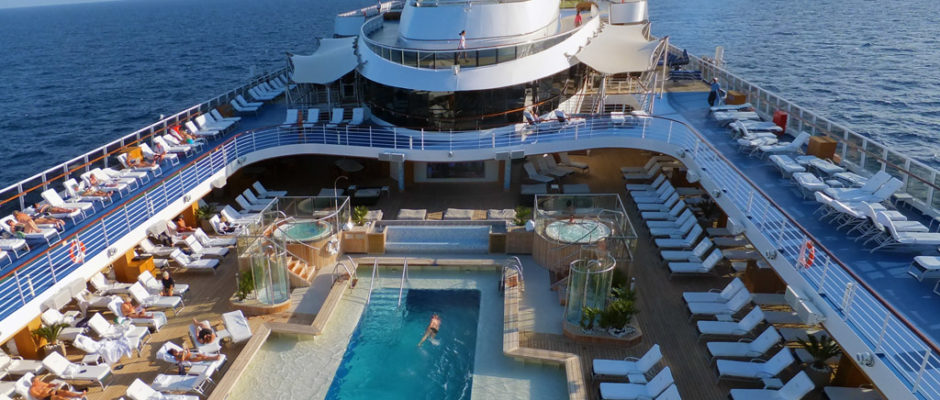 It's snowbirding with a big difference. You can spend the winter visiting a different Caribbean port every day in a new concept from Oceania Cruises.
Riviera, Oceania's biggest ship, has opened for bookings for 74 or 116-night "Snowbird in Residence" long-term stays in the winter of 2017-18.
It's not a world cruise, but living aboard is a lot more varied than having a winter home in the south, the company promises. Each of a series of seven to 14-day cruises begins and ends in Miami and the trips alternate between eastern, western and southern Caribbean itineraries. While many of the ports are repeated, the itineraries include such hideaways as St. Barthelemy and Tortola, and there are a lot of days at sea as well.
A great appeal is to have someone else do the cooking, and the ship has six different restaurants. But with the packages, you also get free laundry service, free unlimited internet and prepaid gratuities. The deals also include free round-trip airfare and a choice of either free shore excursions package, a house beverage package or shipboard credit.
The longer Snowbird voyage starts in December 2017 and the shorter 74-night package starts January 13 and extends through March 16, 2018.