Our Annual Survey: What's your Favorite Restaurant at Sea and Why?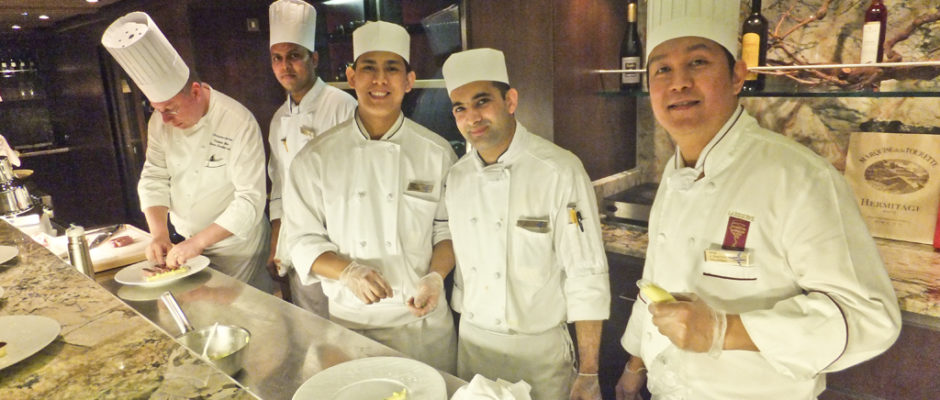 It's that time again. We're asking the readers of The Cruisington Times to nominate their favorite cruise ship restaurants.
The choices have proliferated this year with a host of new ships offering innovative alternative restaurants. Celebrity chefs are coming on board, intimate rooms offer premium ingredients that are raising the bar on cuisine. But the gourmet treats may also come with cover charges or a la carte pricing.
What restaurant wowed you this year? What's on the plate is foremost, of course, but the ingredients also include  ambiance and service and maybe a surprise or two.
Let us know what restaurants you think are worth the trip, and why you think so.
The contact form is below. We promise not to share your e-mail address with anyone. But feel free to offer us a taste of your dessert.