Revealing Regent's Pool Oasis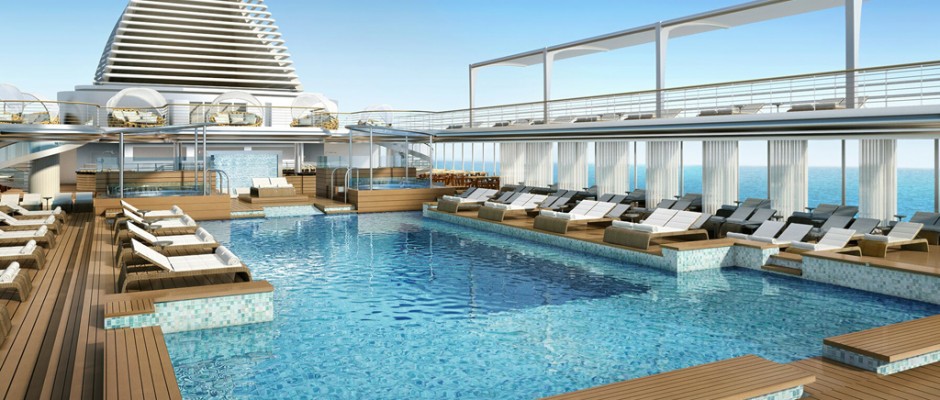 Regent Seven Seas is drawing inspiration from high-end pool retreats at exclusive boutique hotels for a Deck 11 oasis on the upcoming Seven Seas Explorer. The concept by Tillberg Design marries Southeast Asian design elements and Caribbean accents, with rich teak, natural stone and marble.
Sheer curtains create secluded, private areas where guests can relax. Double loungers are perched on raised platforms around the pool that is decorated in sea-inspired ceramic tiles. At the end nearest the Pool Grill, which serves breakfast and lunch, are two hot tubs shaded under overhangs.
Seven Seas Explorer's maiden voyage will be a 14-night sailing from Monte Carlo to Venice on July 20, 2016. The ship remains in Europe for the majority of its inaugural season, sailing 11 voyages that criss-cross the Mediterranean before making its North American debut in Miami in December