Scenic Cruises Follows Up a Fleet Upgrading with Plans for More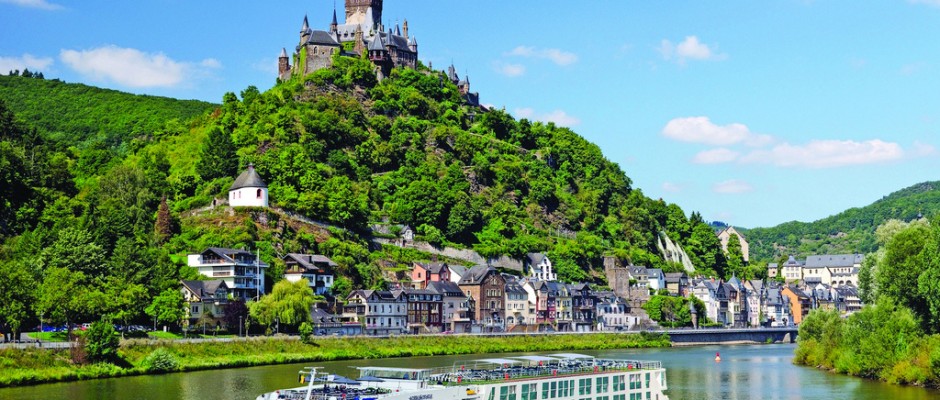 What do you do when you've got a fleet of state-of-the-art ships and come up with an array of killer apps on your newest one?
For Scenic Cruises, the answer was to send five nearly new river ships back to the shop for rebuilds to bring them all up to the same specs of its Scenic Crystal that was launched last year.
The company that innovated walk-out balconies went a step further with Scenic Crystal and its newly launched sister Scenic Jewel, creating convertible "Sun Lounge" balconies that are usable no matter what the season or weather.
Now all of Scenic's ships sport the feature, as well as new alternative restaurants.
The ships have been met with such enthusiasm this year that Scenic has just announced an encore.
It's decided to order a second new Scenic "space ship" for delivery in 2014.
The first one was announced in April, a custom built ship for sailing on France's River Seine will be called the Scenic Gem.
That will be followed shortly after by the Scenic Jade, which will be dedicated to cruising the Rhine, Main and Danube rivers.
Scenic's appeal comes from a commitment to constant innovation, explains the line's founder, Glen Moroney. "We asked our ship designers to wow us and they did more than that. Our goal was to go beyond any other river cruise ship in comfort and technology."
There are fewer passengers on Scenic's ships than on most other river ships and that made it possible to make accommodations about 25 per cent larger than on many competing ships.
After the butler (yes, every suite on Scenic has a butler) showed us some of the other new features, like the Apple television monitors, iPod speakers, and a shower that puts on a light show, came the demonstration of the magic window.
Just like little kids, we couldn't resist pushing the handy button that controls the glass wall on the balcony again and again. Buzz it's open. Whirr it's closed. Neat.
But that's far from the only "wow" feature in Scenic's new look.
It was clear from the time I boarded Scenic Crystal that its designers have obviously looked at all the trends in the big ocean ships and said "hmmm…we can do that, too."
On the right side of the bar in the main lounge is a bistro area inspired by a Budapest coffee house, serving a range of goodies from open-face sandwiches to big rich cakes and iced cupcakes to have along with your choice of coffees.
By night, the lounge in the bow of the ship is transformed into an alternative Italian restaurant, and the glass-enclosed space behind the bar becomes the Show Grill, so diners can see the chefs preparing their meals. No matter where you dine, Scenic seems to have raised the quality and presentation up a notch in the new ships.
I also found I spent a lot of time in the spacious observation lounge at the rear of the ship, an area that makes for the perfect reading room or web surfing area, with a machine that turns out tasty specialty coffees to be enjoyed with a selection of home-baked cookies.
There's wi-fi throughout the ship and the service was fast, except when we were sailing between high mountains or going through a local, of which there are many on Europe's rivers. Like everything else this year, the wi-fi is complimentary.
"When we say we're all inclusive, we mean all inclusive, Moroney says. "The bottom line is there are no hidden charges: gratuities, transfers, tours, are all included in the price."
– By Wallace Immen