Scenic Adds Unique Cruise Guarantee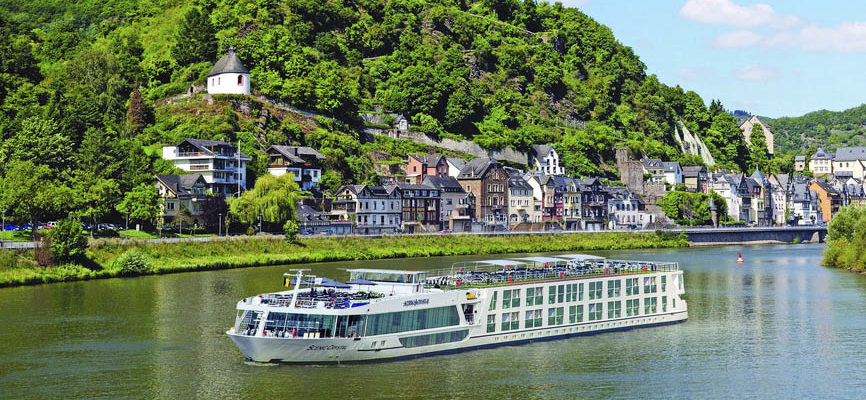 There may be no guarantees in life, but on one cruise line there's at  least cash  compensation if they can't float your boat.  
Beginning in  2017, Scenic will be the first cruise line to offer a river cruising travel guarantee for every guest – at no extra  charge.
The policy developed in partnership with global insurer ACE Group covers every guest on a cruise for any delays or cancellations due to weather, natural disasters, mechanical breakdowns or labor strikes.
Coverage will include high or low water issues that can play havoc with Europe river  cruise schedules.
The policy covers delay or cancellation of a Scenic cruise once it has commenced and before disembarkation. Guests will receive direct monetary refunds, up to $750 ($1,000 Canadian) a day with a maximum of seven days or $5,250 per guest, instead of the industry standard of future cruise credits.
The plan covers these circumstances:
–A complete halt to the itinerary where the ship is unable to sail and where Scenic cannot deliver the scheduled shore excursions except by way of coach rides longer than three hours each way;
— Where Scenic has the ability to accommodate guests on another Scenic Space-Ship due to high or low water but the itinerary is delayed for more than 24 hours;
— If there is a mechanical breakdown on the ship that results in it not being able to continue the cruise and there are no alternative ships available;
–If due to industrial action (strikes, riots, river or canal lock damage or closure) Scenic is unable to pass through a lock stopping the cruise from continuing.
Scenic still strongly recommends its guests purchase personal travel insurance, because the guarantee does not cover travelers for the cost of trips should they be unable to commence or finish a trip due to their own personal or medical issues or for medical needs or evacuation during the cruise.