Seabourn Passengers Meet the Horny, the Cuddly and the Weird in Norway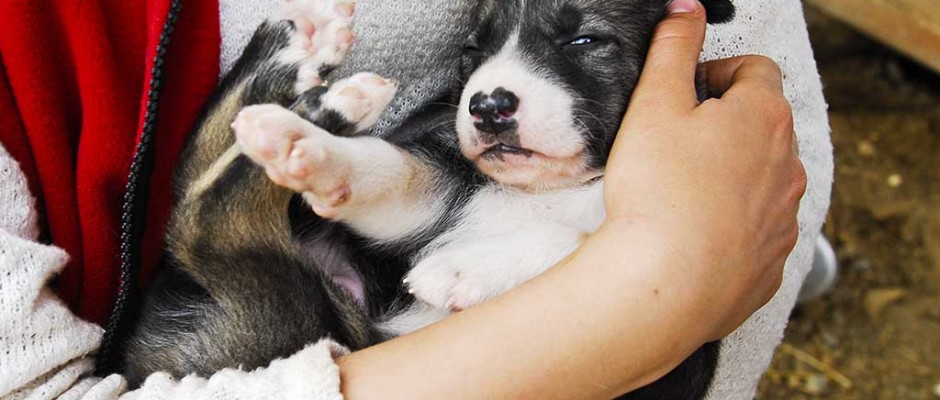 As if we didn't need a reminder that things are different north of the Arctic Circle, our first sight as we got off Seabourn Sojourn in the surprisingly bustling city of Tromso was a reindeer, calmly strolling along the main street of town.
The guide who met us on the pier said it's an animal that strayed from a domestic herd. Norway's reindeer are herded by indigenous Sami families and are identified by cutting notches on the edge of their ears — the original ear-marks. This one also had a yellow collar around its neck and a blue band around one of its antlers. It had strayed from a meadow on the edge of town where the herds graze, we were told.
Then we headed out on a tour arranged by Seabourn along roads that passed by bays of deep blue water and were soon on the narrow unpaved road to the Tromsø Wilderness Center, which is populated by a family and nearly 200 dogs.
Tove Sørensen and Tore Albrigtsen raise sled dogs for endurance events that include the 620-mile Finnmark Race and the 1,161 mile Iditarod Race in Alaska. Because it's summer, the dogs are lounging or exercising in harnesses that pull sleds with wheels. So we stop first in a copy of a round traditional Sami shelter — known as a lavvu — to watch race footage from the Iditarod, that's run when the temperatures average about 40 below whether you're on the Fahrenheit or Celsius scale..
What we really wanted of course were some close encounters with the dogs — and there are plenty of them to go around.
The brochure cautioned that the dogs are thinner than the husky breeds you're used to seeing at home but that doesn't mean they're under-fed. These are working dogs who get out and are exercised every day, so they're muscular and wiry. They're well trained and attentive to people. I got to meet great dogs including ones named Ken and Kakoe and Holmboe and Hammer and a couple of dogs named Torden and Tytting. Where do they come up with those names?
It was hard to keep up with their demands to rub their ears and pat their haunches and they're seemed rather fond of licking faces.
I did the rounds, but I was sidetracked when I finally I reached the puppy enclosure. The litters ranged from a couple of weeks to a couple of months old, and some of the pups were getting so good at digging holes they were threatening to break out of their cages through underground tunnels.
If you pick up a puppy — under the close watch of mommy — it wasn't long before it was ready to fall asleep in your arms. And I was a sucker for the snuggle treatment. It's a fact of life that big blue eyes win every time.
One of the trainers said it's a hazard of every tour group that kids will want to take one of the puppies home with them. They do a nose count before and after — just to make sure.
The other must-do stop in Tromso — other than Mack Beer, the only brewery north of the Arctic Circle — is Polaria, the Arctic history museum and aquarium. It's pretty hard to miss because it's only a short walk from Tromso's pier and its outer walls are built to resemble huge blocks of ice pushed up on land. Inside, a theatre plays stunningly filmed documentaries of Arctic wildlife and the Northern Lights on a wraparound screen. From there, you enter the aquarium where a highlight is a huge glass-walled tank in which seals and walruses dive and spin around.
Be glad you don't have to swim with the fishes in the local seas because in other ponds there are some of the creepiest looking finny creatures I've ever encountered. At first I though some of the monstrous jut-jowled fish whose mouths bristle with sharp teeth were just plastic models. But suddenly they started to swim toward me and stuck their bulbous eyes and big mouths right out of the water seeming to try to get a better look at me.
They're apparently a common species of fish in the Barents Sea. I can see why they're successful: They'd scare all the other fish away.
On the walk back to the ship I saw another reindeer walking in the distance. Its antlers weren't huge, but they could do some damage if a stranger gets too close, I'm told.
It's a lesson every Norwegian school kid learns: Steer clear of reindeer unless they're attached to Santa's sleigh.