Glass Terminal to be Miami Icon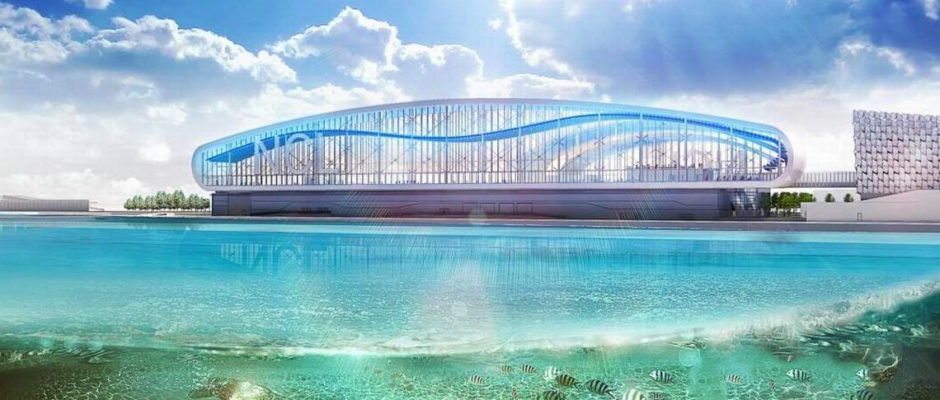 Call it a pearl, call it a jewel, a glittering new terminal at the port of Miami is destined to become a landmark. Norwegian Cruise Line Holdings Ltd. announced a partnership to build a see-through complex for Norwegian Cruise Line, Oceania Cruises and Regent Seven Seas Cruises ships.
The construction timeline envisions it opening in time for the inaugural of Norwegian Encore, the last of the Breakaway-Plus class ships due in November, 2019, for cruises to the Caribbean.
The glass and aluminum terminal draws its inspiration from a nautilus, with a spiraled and multi-level façade, opening up to grand ocean views, said Willy Bermello, chairman of Miami-based architects Bermello Ajamil & Partners Inc.
Innovative lighting, inviting indoor and outdoor waiting areas and other guest-centric elements will enhance the overall passenger experience, said Andy Stuart, president and CEO of Norwegian Cruise Line.
There shouldn't be this disconnect of, 'I'm in a terminal, now I'm in a beautiful ship,' " Stuart said. "People are going to feel the cruise experience start when they enter this facility."
The new terminal will fill in a gap in the port area that's currently used for parking, east of Norwegian's current Terminals B and C. The new terminal will be called Terminal B, and the existing terminals will be jointly called Terminal C.
Together, the Norwegian terminals will have space for two 5,000-passenger ships at once and a parking structure. The terminal will cost Miami-Dade County $100-million. Norwegian has not yet revealed how much it will contribute to the total building cost.