Site Unveils Silversea's New Muse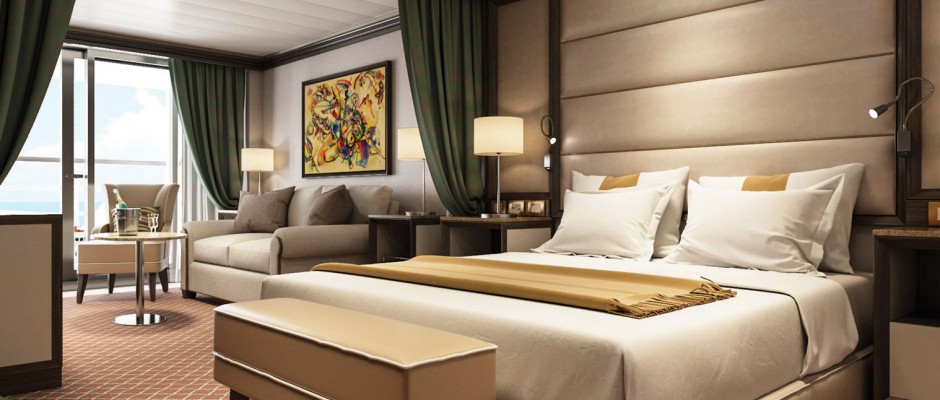 A new website is specifically dedicated to news of the Silver Muse, Silversea's newest ship due in the spring of 2017.  Visitors to the site can view interactive looks around the ship,  including a ground-breaking 360-degree virtual tour.
The site reveals details of Silver Muse's accommodations, with artist's renderings of contemporary interior furnishings dressed in warm earth tones of cream, saffron, green, and sienna.  Of special note is the increased number of Silver Suites: 34, available across three top decks, and the addition of new two-bedroom Silver Suite configurations, each measuring 1,119 square feet (104 square meters).