Un-Cruise Plans Galápagos Adventures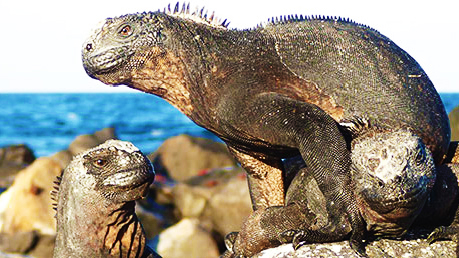 Un-Cruise Adventures is making its first foray into Ecuador with eight cruises in the Galápagos Islands including stays in the historic city of Quito planned in 2016.
A nine-night Unequaled Ecuador! adventure begins with a two-night stay at Casa Gangotena, a 31-room boutique hotel in Quito's historic center. Guided walking tours explore the historic city. The seven-night island cruise aboard the 48-guest La Pinta sails from San Cristóbal Island and visits Española, Genovesa, Santa Cruz, Bartolomé, Santiago and Chinese Hat Islet. Expert naturalists, guided tours and adventure activities will aid in exploring the islands' birds and wildlife , including giant tortoises, iguanas, green sea turtles, penguins, reef sharks and sea lions.
Travelers interested in a longer adventure in South America may add a four-night Amazon basin rainforest cruise and a six-night excursion to Peru and Machu Picchu.