Uniworld Promises Unmatched Luxury on Asia's Ancient Rivers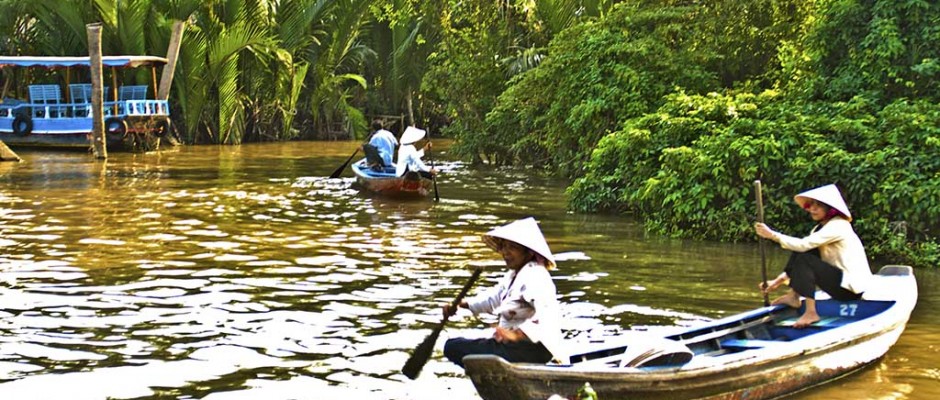 The demand for river cruises in Asia has grown so quickly that you're already too late to book a space on one of Uniworld's new luxury ships on China's Yangtze and Vietnam's Mekong rivers. So for 2013 Uniworld Boutique River Cruises is launching three new ships in Asia. And they're not just river ships, but handcrafted artworks in French colonial style, trimmed in brass and teak. While they're reminiscent of an earlier age of river travel, they have the modern amenities and large suites that today's travellers expect.
The ships are being built in a partnership with Pandaw River Expeditions in Vietnam and Cambodia along the Mekong River, and Century River Cruises in China along the Yangtze River. The ships in China will be called Century Legend and Century Paragon, and Uniworld promises they'll offer "an unmatched level of comfort, luxury, and relaxation never before experienced on the Yangtze." They're described as equivalent to five-star hotels and include indoor pool and spa areas.
The new ship sailing the Mekong to Vietnam and Cambodia is called River Orchid, which joins sister ship River Saigon on the itineraries. "The demand for Vietnam and Cambodia has exceeded our expectations. We quickly sold out all of our departures in 2012, and so it made sense for us to add an additional ship along the Mekong," says Guy Young, President of Uniworld Boutique River Cruises.
The small scale of the ships allow sailing close to the attractions and dock in the most convenient locations in port stops. There are only 30 staterooms so there will never be more than 60 guests, allowing for VIP treatment, the company says.
Uniworld guests are also promised a five-star experience when ashore. Uniworld has arranged for their guests to stay in superior, centrally located five-star hotels throughout Asia.
"Uniworld wants to continue to offer our clients a well diversified portfolio of product offerings throughout the world, and we want to deliver to our guests the very best accommodations and amenities these regions have to offer," adds Young. "We have also included many exclusive VIP benefits that are only available to our guests."