Viking River Ships by the Dozen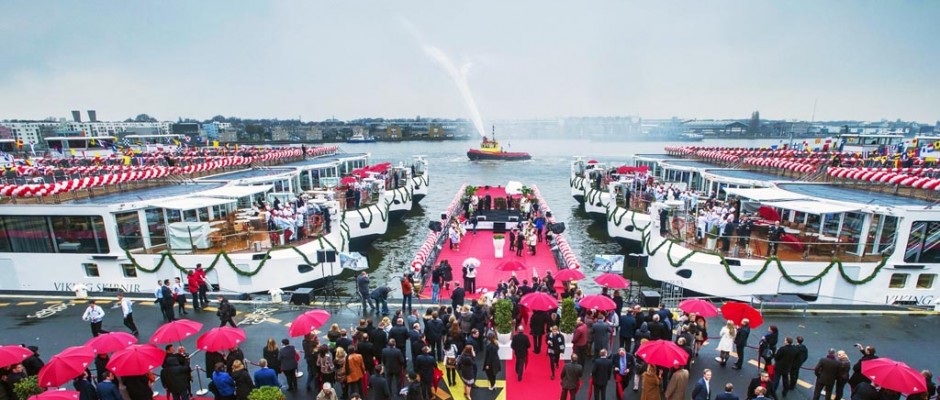 Make it an even 60 ships in the Viking River Cruises fleet.
At a simultaneous christening ceremony in Amsterdam and Rostock, Germany, the company christened a total of 12 new river vessels, including 10 of its trademark Viking Longships for Danube and Rhine itineraries and two custom vessels for the Elbe River. This event comes just a year after the company set a Guinness World Record for the most new ships launched in a single day and makes it by far the biggest European river cruise line.
Viking named 12 of its longest-serving employees as ceremonial godmothers for the new ships. Each godmother represents a department that has contributed to the consistently high guest satisfaction ratings and the growth and success of the company, said Torstein Hagen, Chairman of Viking Cruises.