'Vista's Sista' Makes Waves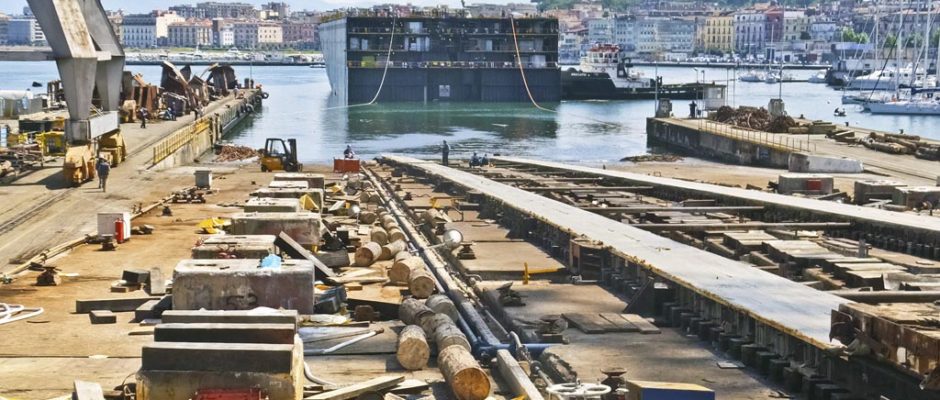 It's amazing just how quickly a section of a cruise ship the size of an apartment building can slide down the skids from a dry dock into its new watery home.
With a mighty roar, a cloud of dust, and the cheers of 1,000 shipyard workers, Hull 6243 rushed into the water on its way to becoming a new Carnival Cruise ship due in 2018.
As they have since the yard started building ships in the 1760s, the ship builders at Fincantieri's historic Sorrento shipyard used mighty sledge hammers to knock away wooden blocks that had held things in place during construction of the huge section that will become the front half of a sister ship to the newly launched Carnival Vista.
After a blessing of the ship by a local priest, Carnival President Christine Duffy wielded a silver axe to cut a cord that swung a ceremonial bottle of Champagne against the hull and start the launch into the Bay of Naples.
At a reception ceremony afterwards, Duffy said the name of the ship has been chosen but that won't be revealed until what's now called Vista 2 has finally taken its final shape at another Fincantieri shipyard on the east coast of Italy.