Will Global Warming Make the Northwest Passage a Hot Ticket?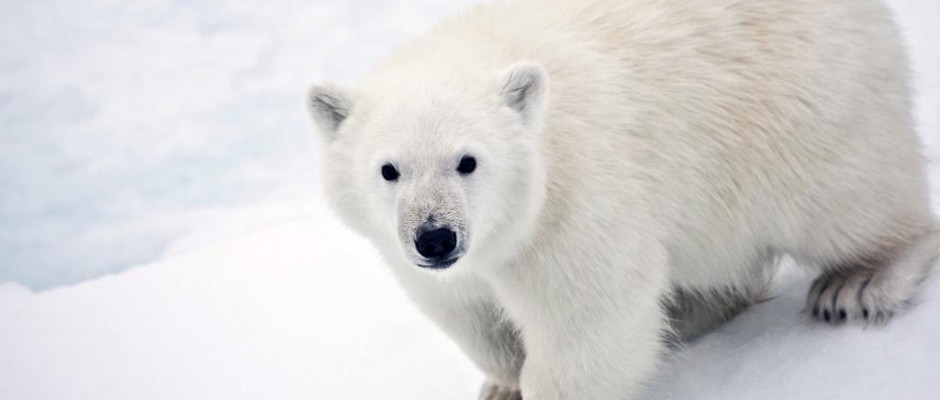 Ever since adventurers first started exploring the Arctic in the days of Henry VIII, there have been dreams of sailing from Atlantic to Pacific over the roof of the world through Canada's Northwest Passage. Many tried and many failed.
Now it's become the new frontier of cruising. Whether or not you believe it's due to  global warming, the ice is no longer as prevalent as it has been in the past–as polar bears have already sadly discovered. Add better ships and satellite navigation aids and the cruising is easier. But the Arctic is still a frontier and some ships that try still fail to complete the journey.
A couple of decades ago when I first started travelling in the Arctic, I was on an expedition aboard the state of the art ice-strengthened Russian ice breaker Kapitan Khlebnikov and we still had difficulty getting into some of the scheduled harbors because the ice was so thick we had to keep smashing our way through, even in August.
Several times, the ice-breaker shuddered to a halt in thick packs of ice and had to back out and try again. The cruise took an unplanned detour and lasted several days longer than scheduled, with additional costs to all the passengers.
That was a particularly cold year. Experts say average ice conditions are less daunting today. But nature still has the final say in the Arctic waters famous for shallow channels and heavy packs of floating ice.
This year saw the severest ice conditions in the Canadian Arctic for several years.
Lindblad Expeditions' 148-berth National Geographic Explorer departed from Iceland but it encountered heavy ice in Peel Sound and even with the assistance of a Canadian icebreaker had to change its planned 25-day Northwest Passage trip that wasn't actually a transit but a one-way trip into the Arctic and a return with new passengers back to the Atlantic. Instead of changing passengers at Kugluktuk (formerly Coppermine), the Explorer ended up going to Resolute instead, where there was an airport capable of handling her passengers.
The chartered icebreaker Akademik Ioffe also ran into tough sledding and had to depart from Resolute instead of its planned start in icy Cambridge Bay.
In 2013, a team that mistook the Arctic for South Beach tried to  cross the passage on jet skis for an episode of a television show had to be rescued by the Coast Guard.
In 2010, the Canadian Coast Guard was called to evacuate 128 passengers from the Clipper Adventurer (today's Sea Adventurer), which was operating under charter to Adventure Canada when she hit an uncharted rock shelf in Coronation Gulf near Kugluktuk. The Coast Guard's icebreaker Sir Wilfrid Laurier was on the scene to help refloat the ship.
But this summer also saw successes that are leading to plans for more Arctic passages in the future, even though the Northwest Passage is one of the priciest places to cruise in the world.
Silversea Cruises' 132-guest Silver Explorer easily completed the company's first-ever journey through the passage from Greenland to Nome, Alaska. It only took 23 days to cover the 3,500 nautical mile route that Roald Amundsen's expedition first conquered in an expedition that lasted from 1903 to 1906.
"Sailing the Northwest Passage is an experience reserved for true adventurers and dedicated explorers," commented Conrad Combrink, Silversea's director of expedition planning and strategic development. The Silver Explorer is certified for ice exploration with a strengthened hull. In an abundance of caution, Silversea enlisted the services of an icebreaker to escort the ship built or expeditions through a critical portion of the route.
And the successes are leading large cruise ships more accustomed to warm water than icy brine to test the waters.
The biggest ship of any kind to date to do the passage was in the residence condominium ship The World, which made a full Northwest Passage voyage from Nome to Nuuk, Greenland in 2012, with about 200 passengers and a crew of 260.
In 2013, for the first time, three ships did the full Northwest Passage, one voyage each being made by Hapag-Lloyd Cruises' Bremen and Hanseatic, travelling in opposite directions, and a first-time transit by Ponant Cruise's 264-berth sailing ship Le Soléil, which limits herself to 199 passengers for these voyages.
Now, Crystal Cruises' 960-passenger Crystal Serenity, which accommodates over 1,000 passengers is the biggest passenger ship yet to attempt the route, with a 32-day trip from Anchorage to New York planned in August, 2016.
Thomas Mazloum, Crystal's vice-president in charge of hotel operations admits the plan is gutsy, but he's confident the time is right. "We are going to have an icebreaker with us. However, I will remind you that unfortunately the world has changed in recent years and when it comes to global warming we are confident about the passage," he said in an interview with The Cruisington Times and Travel Industry Today.
"We have a very seasoned expedition team who will be on board; the most experienced ice pilots that we know. And in addition to that we had our own people on board an icebreaker that did the exact route this year. I have to say we are very excited about this we have been working a long time. There are a lot of logistics involved as you can imagine for a ship of our size and that's why we want to have an icebreaker going ahead of us."
A 14-member expedition team of naturalists, explorers, scientists, historians and photographers join the captain and an expanded bridge crew. All are trained to take advantage of unplanned "expedition days" when favorable weather conditions allow– think wilderness landings aboard small Zodiac boats on glaciers and wildlife sightings on shore, he says.
In 2015, Abercrombie & Kent will charter Ponant's Le Boréal for a full transit. leaving on Aug. 21. A&K will become the fourth operator to offer the full passage between Atlantic and Pacific, joining Hapag-Lloyd, Silversea and Ponant. It will also mark the first time two ships from the same company will make the transit, as Ponant is scheduling Le Soléal for a second voyage leaving from  Kangerlussuaq,  Greenland on Aug. 24.
One Ocean Expeditions, Adventure Canada and Lindblad Expeditions-National Geographic will also offer one-way passages into or from the Atlantic Ocean. Next year, Adventure Canada plans to replace the Sea Adventure– which suffered from mechanical problems this year leading to two cancellations– with the 198-berth Ocean Endeavour.
The thinning ice–the threat to polar bears though it may be–answers the age-old question: you can sail from Atlantic to Pacific through Canada.