Year-long Party as Princess Turns 50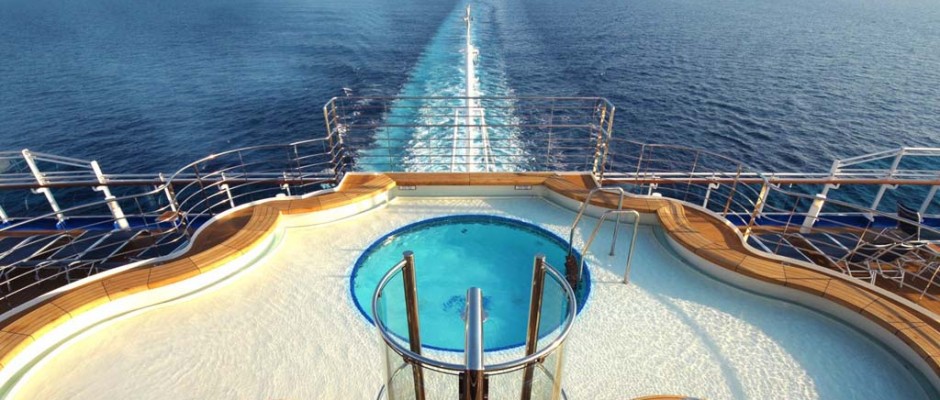 For Princess Cruises 2015 will be a year-long party to celebrate the 50th anniversary of the Love Boats. Themed menus and décor features, cocktails and entertainment on the line's 18 ships will include:
Love Boat Disco Party – To honor the iconic role The Love Boat played in the line's history, each cruise will include a 70's theme night with a few surprises. Movies Under the Stars will showcase montages from the show, a Love Boat sing-a-long and show trivia, 70's music videos and even a live kiss cam. There's also a production number, a celebration of weddings and anniversaries of guests onboard and plenty of dancing with a party band.
Festive Food – One night on every cruise, the main dining rooms will present a special souvenir menu, featuring commemorative dishes from the past five decades, including Duck Terrine with Apricot Preserves and Filet of Turbot with Truffle Chive Sauce. Princess chefs will also introduce a variety of new anniversary pizzas such as Spicy Tomato & Shrimp, Potato, Bacon & Brie and Thai.
Chocolate Journeys – As part of the new "Chocolate Journeys" experience, renowned master pastry chef and chocolatier Norman Love has created special 50th anniversary desserts that will be served to guests.
Cheers to 50 Years – Guests can sip inventive cocktails from renowned mixologist Spike Marchant along with popular drinks through the decades – from a classic martini to a pina colada. A special half-bottle anniversary-labeled Prosecco will be offered and the new anniversary Seawitch West Coast IPA craft beer will be offered.
Entertainment – The signature Piazza will feature a golden balloon drop and some balloons will  feature surprise giveaway items hidden inside. A special anniversary song, "Here's to Princess," celebrating the line's history will also be performed. Game shows will include a Princess Trivia Challenge. Plus, on select sailings, guests can dance to the music of tribute bands – like the Beatlemaniacs.