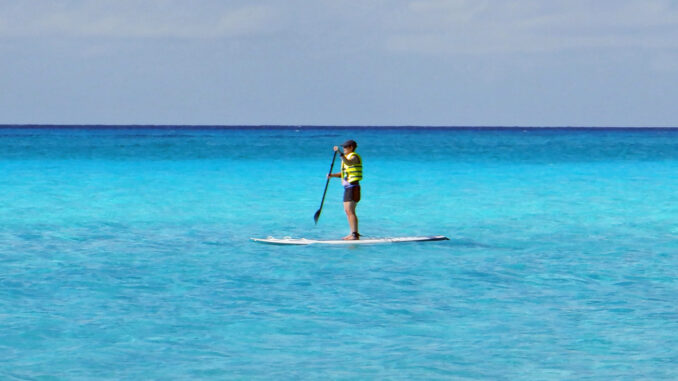 Just a couple of months ago, starting summer cruises from Caribbean home ports seemed like an ingenious stopgap as the timeline for sailing from the United States seemed to stretch on endlessly due to uncertainty and political wrangling.

Suddenly, the course for sailing from more convenient U.S. ports is clear and those initially advertised summer cruises from Bermuda, the Dominican Republic, and Jamaica are being scratched.

The biggest factor has been cruise lines requiring that all adult guests have full vaccination. When the itineraries were first announced, American and Canadian vaccination rates were growing but still low, and may have contributed to a hesitation to book and U.S. ports were effectively closed to cruising.  In the past month, rules changed and health rules eased as vaccination rates soared.

The latest to steer a new course is Norwegian Cruise Line, which blamed challenges around crewing its ships for pulling out of a planned Caribbean summer season for Norwegian Gem sailing out of La Romana, Dominican Republic.

That came two days after Norwegian cancelled a planned series of Norwegian Joy cruises from Montego Bay, Jamaica. In a letter to booked passengers alerting them to the canceled sailings, NCL said that the decision was based on its launch of Alaska cruises beginning in August.

So far, other ships with plans to sail from the Bahamas, Barbados or St. Maarten haven't cast off yet, although industry gossip says that the sailings have not seen an overwhelming demand.

Meanwhile, Royal Caribbean International cancelled a planned series of sailings from Bermuda, at the same time they were announcing plans to sail from Seattle to Alaska and test cruises aimed at a summer season sailing out of Florida.

And with Canada off the map this year, Silversea Cruises has announced some northern alternatives. Silver Muse begins sailing from Seattle to Alaska from July 29 and Silver Shadow will circumnavigate Iceland with three 10-day voyages from Reykjavik, beginning July 30.
The  U.S. Centers for Disease Control said on June 3 that it has approved port deals for 22 vessels to cruise from five different homeports, and is looking at agreements for six more cruise ships. The home ports are believed to be Miami, Port Canaveral, Port Everglades, Seattle and Galveston, but the CDC didn't identify the cruise brands or ships. 
It's all created some extra uncertainty in recovery from an already crazy pandemic shutdown, but at least there is a simpler and more definite  timetable for the restart of cruising. Several lines have reported reassuringly high volume of bookings for the fall and winter and confidence that their expanding fleets will be sailing full in 2022. It's been a long time coming.