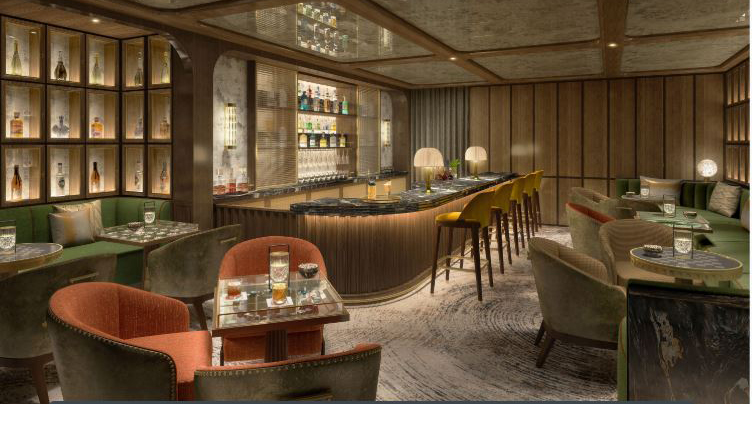 Silver Moon has been officially christened as the ninth vessel in the ultra-luxury Silversea Cruises fleet and is sailing in the Greek Isles this summer.
In a ceremony in Athens, godmother Gaia Gaja made the long-awaited naming of the ship. It was originally due to enter service in 2020, but was delayed by the cruise industry shutdown.
Silver Moon's christening in Greece represents "'not only the birth of a new vessel but the rebirth of cruising," said Royal Caribbean Group Chairman and CEO Richard Fain. The ship is sailing inaugural Greek Isles cruises from Piraeus, the port for Athens.
The ship is a sister of Silver Muse, but has  significant enhancements that give the ship its own personality.
Silver Moon will pioneer a new culinary program, S.A.L.T. (Sea and Land Taste). Guests will develop an appreciation for regional ingredients and culinary customs on board, before venturing ashore under the guidance of experts to experience food and drink cultures first-hand.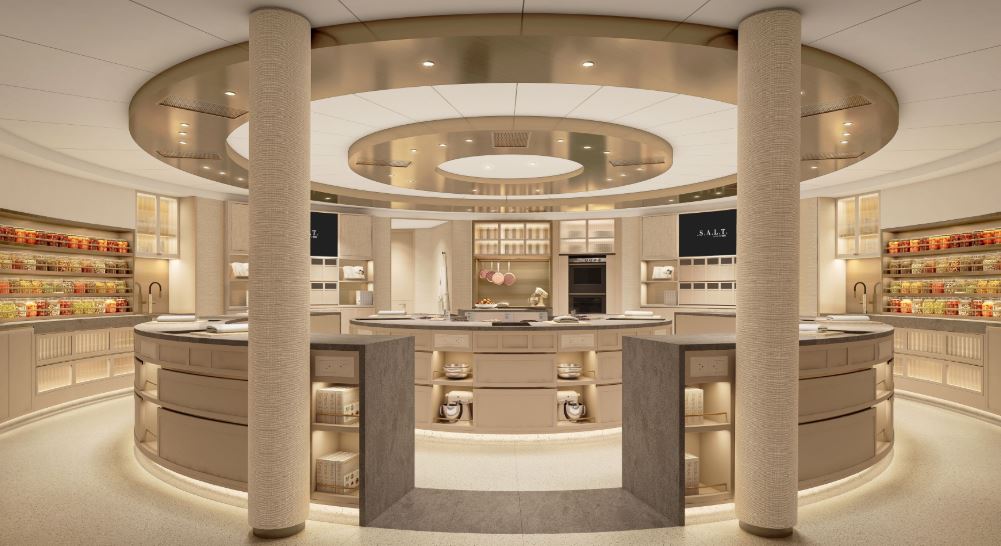 Adding more than a pinch of S.A.L.T.
As part of the S.A.L.T. program, three new venues will form a hub of culinary discovery on Deck 4. One of eight restaurants aboard Silver Moon, S.A.L.T. Kitchen will be the first large-scale regional restaurant on board a luxury cruise ship, offering an ever-changing menu and a regionally inspired wine list.  S.A.L.T. Lab will enable guests to learn about local ingredients and artisanal techniques, through insightful workshops, tastings, and demonstrations.  S.A.L.T. Bar will allow guests to sample the  flavors of the destination, through a large selection of regional wines, spirits, and other drinks.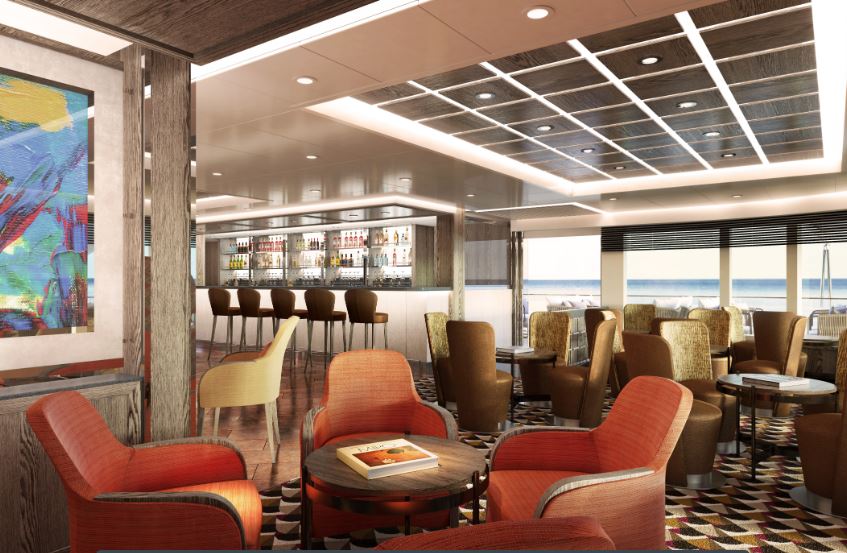 Redesigned feature restaurants
Also positioned on Deck 4, popular restaurants Atlantide and Kaiseki will each feature different designs than on Silver Muse. Aboard Silver Moon, Atlantide is enlarged to accommodate up to 230 guests. The enhanced design of Kaiseki takes inspiration from the best sushi restaurants in the world. Here, guests will witness expert sushi chefs in action, as they prepare fresh sushi and sashimi.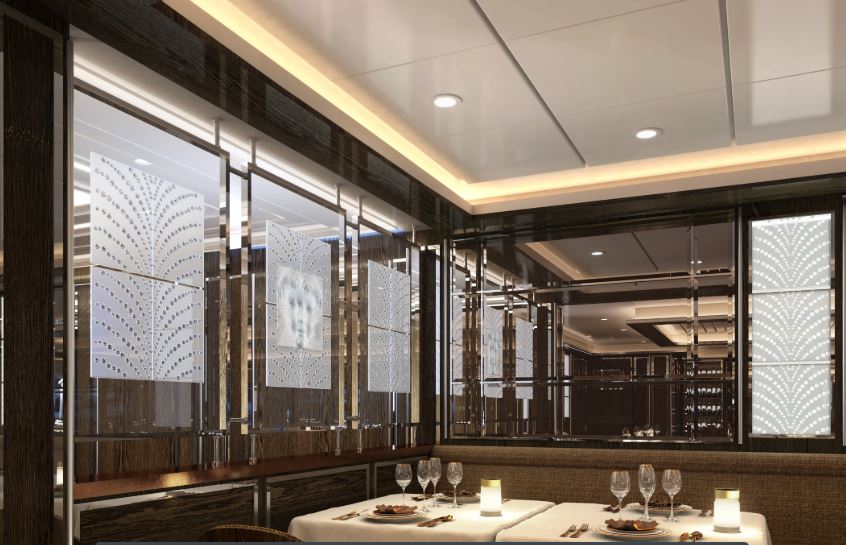 La Dame gets Lalique accents
Serving fine French cuisine in an elegant atmosphere, Silversea's signature restaurant La Dame, also enjoys a unique design aboard Silver Moon. Enlarged to accommodate more than 50 guests, La Dame offers guests the opportunity to dine under the stars. As part of a unique new collaboration, famed art glass maker Lalique has crafted bespoke crystal panels to enrich the restaurant's aesthetic.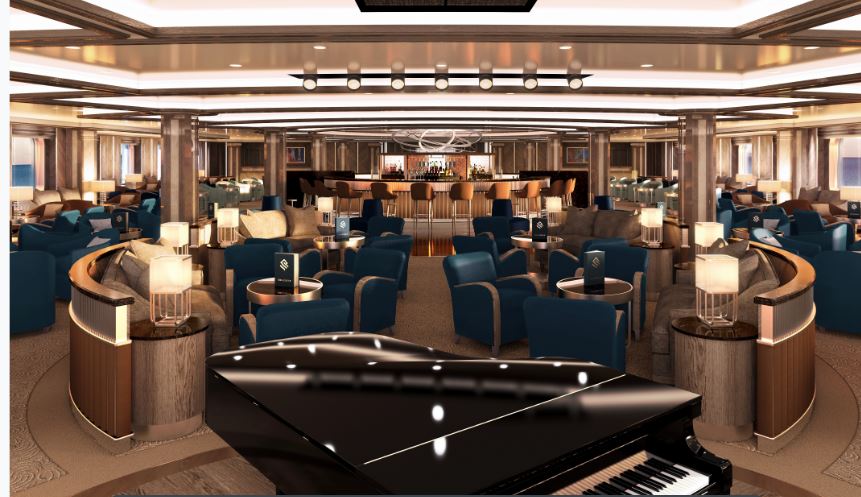 Living la Dolce Vita
The signature venues of Silver Muse are enhanced on Silver Moon as well. At the heart of the ship on Deck 5, the Dolce Vita lounge  has a layout with the bar positioned to the center of the venue, becoming a piano bar in the evening.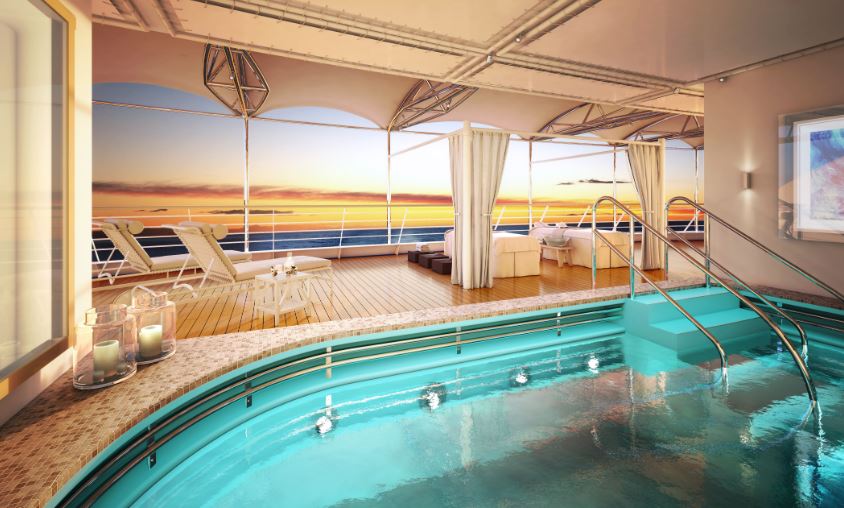 She'll be getting around
Silver Moon's inaugural cruises are in the Greek Isles from Athens. The ship will make its way through the Middle East to Asia for the winter and then spend summer of 2022 in the Mediterranean, North Sea and Iceland. After an October trans-Atlantic, Silver Moon will spend  the winter of 2022 in the Caribbean and South America sailing from Barbados.