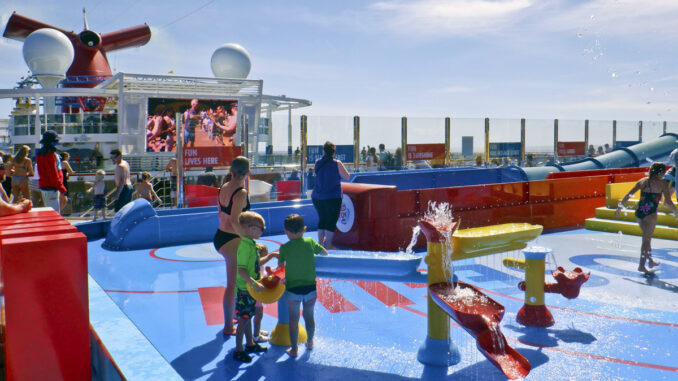 Trying to clarify its guidelines for allowing cruises to resume, the U.S. Centers for Disease Control and Prevention has muddied the waters.
The health agency which has banned cruises from U.S. ports for a year and still says cruising can never be zero risk, now says it is "committed" to allowing cruise operations at U.S. ports by mid-summer.
It is backing down from requiring that cruise lines do a series of test cruises to prove they can prevent coronavirus from getting on board and handle it if it does.
But now it says full vaccination will be required of most passengers and all crew—which raises some real questions. Does that mean turning away long-time cruisers who refuse to get a jab and banning children who currently aren't eligible for vaccination?
The moves came after the state of Alaska joined Florida's April 8 suit to overturn a CDC decision to bar the industry from immediately resuming operations. "If a ship attests that 98 per cent of its crew and 95 per cent of its passengers are fully vaccinated," the agency told the industry in a letter updating rules known as the Conditional Sail Order.

That seems to say leave the kids at home. The COVID-19 vaccine is currently only available to those 18 and older in Canada and 16 and older in the United States. And a majority of Canadian adults are still waiting for their first shot and won't be eligible for a booster until July at the earliest. That means that for many a cruise getaway from convenient U.S. ports will continue to be a no-go even if cruising starts in July.
Royal Caribbean Group CEO Richard Fain welcomed the CDC move and in an interview on CNBC said it may mean the family-friendly line "may" start sailing from U.S. ports this summer. 

However, even though there is wiggle room allowing up to 5 per cent of guests to board without full vaccination, it means families with kids will be in competition with potential passengers who don't or can't get shots because they have medical conditions or allergies or resist the need to get their immunity.

While some cruise lines have already said that vaccination will be mandatory to board their cruises, many others have still not committed. But it's now looking like the CDC will make it a rite of passage.
Meanwhile, you might have to leave the kids at home.